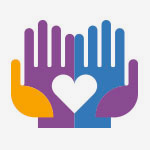 Health e-News
This blog features news, events, student work and activities, faculty research, and more from NYIT's School of Health Professions. Contact mhaar@nyit.edu for more information.
Learn More
See all posts on Health e-News
Results for "Health & Medicine" on Health e-News
Feature | Oct 18, 2022
The Center for Esports Medicine announced a research collaboration with GE Healthcare that seeks to analyze the lean body mass of competitive esport athletes and help establish the sport's first body composition benchmarks.
Read More at NEW YORK TECH NEWS