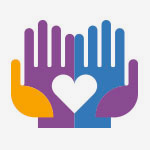 Health e-News
This blog features news, events, student work and activities, faculty research, and more from NYIT's School of Health Professions. Contact mhaar@nyit.edu for more information.
Learn More
See all posts on Health e-News
Results for "Health & Medicine" on Health e-News
Feature | Nov 05, 2019
Researchers at NYIT School of Health Professions and NYIT College of Osteopathic Medicine seek to uncover new information that will improve quality of life for patients with Ehlers-Danlos Syndrome and other hypermobility spectrum disorders.
Read More at the Box