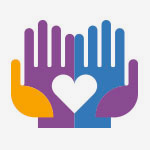 Health e-News
This blog features news, events, student work and activities, faculty research, and more from NYIT's School of Health Professions. Contact mhaar@nyit.edu for more information.
Learn More
See all posts on Health e-News
Results for "Faculty" on Health e-News
Profile | Oct 12, 2018
As an adjunct instructor, Jessica Estanislau helps PA students successfully transition from the classroom to the clinical setting.
Read More at the Box