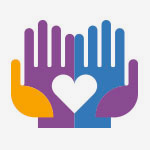 Health e-News
This blog features news, events, student work and activities, faculty research, and more from NYIT's School of Health Professions. Contact mhaar@nyit.edu for more information.
Learn More
See all posts on Health e-News
Results for "Faculty" on Health e-News
Feature | Jan 25, 2023
The School of Health Professions' Department of Physical Therapy has long been a source of information about how to improve body movement to recover from, and ideally avoid, injury. With its service initiative, Posture Patrol, physical therapy students are working to improve the posture, and health, of the New York Tech community, one member at a time.
Read More at NEW YORK TECH NEWS