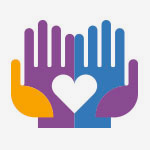 Health e-News
This blog features news, events, student work and activities, faculty research, and more from NYIT's School of Health Professions. Contact mhaar@nyit.edu for more information.
Learn More
See all posts on Health e-News
Results for "Faculty" on Health e-News
Feature | May 08, 2018
Dean Maria R. Perbellini, M.Arch., and Dean Sheldon Fields, Ph.D., RN, FAAN, answer questions about a joint project between the School of Architecture and Design and the School of Health Professions to redesign the 500 Building on the Long Island campus.
Read More at the Box