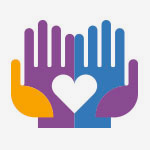 Health e-News
This blog features news, events, student work and activities, faculty research, and more from NYIT's School of Health Professions. Contact mhaar@nyit.edu for more information.
Learn More
See all posts on Health e-News
Results for "Faculty" on Health e-News
Feature | Sep 11, 2023
As students, faculty, and staff return to campus, nutrition expert Mindy Haar, Ph.D., RDN, shares simple tips and tricks for packing healthy lunches.
Read More at NEW YORK TECH NEWS