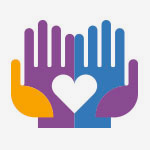 Health e-News
This blog features news, events, student work and activities, faculty research, and more from NYIT's School of Health Professions. Contact mhaar@nyit.edu for more information.
Learn More
Feature | Oct 12, 2021
A roundup of research grants and awards obtained by New York Tech faculty that support original and innovative research to provide a student experience that inspire critically creative thinking through fundamental or applied experiences.
Read More at the Box