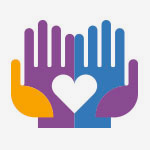 Health e-News
This blog features news, events, student work and activities, faculty research, and more from NYIT's School of Health Professions. Contact mhaar@nyit.edu for more information.
Learn More
Profile | Nov 18, 2020
While opening her physical therapy clinic, Snehal Tobkes (B.S. '00, D.P.T. '04) was faced with Hurricane Sandy. During her expansion, COVID-19 forced her to shift gears. But she wouldn't let either event get in the way of doing what she loves.
Read More at the Box