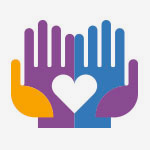 Health e-News
This blog features news, events, student work and activities, faculty research, and more from NYIT's School of Health Professions. Contact mhaar@nyit.edu for more information.
Learn More
Feature | Jul 10, 2019
Taking good care of others doesn't necessarily mean taking good care of yourself. Initiatives at NYIT take steps to combat the stress and burnout health providers experience early in their education.
Read More at the Box