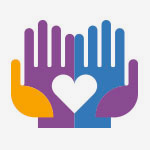 Health e-News
This blog features news, events, student work and activities, faculty research, and more from NYIT's School of Health Professions. Contact mhaar@nyit.edu for more information.
Learn More
Event | Nov 04, 2019
The Center for Sports Medicine's Annual Conference Series returns Monday, November 4 with Athletes Who Rise Above the Challenges: Creating a Circle of Support.
Read More at NYIT Events