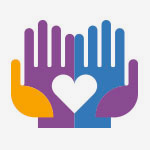 Health e-News
This blog features news, events, student work and activities, faculty research, and more from NYIT's School of Health Professions. Contact mhaar@nyit.edu for more information.
Learn More
Feature | Aug 17, 2022
Dean of the College of Osteopathic Medicine Nicole Wadsworth, D.O., and Dean of the School of Health Professions Gordon Schmidt, Ph.D., were name to Long Island Business News' 2022 Power Health Care list.
Read More at the Box