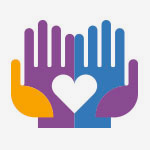 Health e-News
This blog features news, events, student work and activities, faculty research, and more from NYIT's School of Health Professions. Contact mhaar@nyit.edu for more information.
Learn More
See all posts on Health e-News
Results for "Alumni" on Health e-News
Profile | Apr 21, 2022
As an undergraduate and graduate student, Selena Washington (B.S. '04, D.P.T. '06) learned how to multitask and work as team players, skills that have served her well as director of physical therapy at Physical Therapy of Harlem.
Read More at the Box