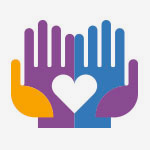 Health e-News
This blog features news, events, student work and activities, faculty research, and more from NYIT's School of Health Professions. Contact mhaar@nyit.edu for more information.
Learn More
See all posts on Health e-News
Results for "Events/Conferences" on Health e-News
Feature | Apr 19, 2019
Nearly 190 scholars, scientists, professionals, and researchers were honored at the 18th Annual Faculty Scholars Reception at NYIT de Seversky Mansion on April 11.
Read More at the Box