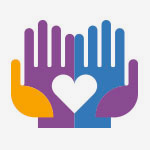 Health e-News
This blog features news, events, student work and activities, faculty research, and more from NYIT's School of Health Professions. Contact mhaar@nyit.edu for more information.
Learn More
See all posts on Health e-News
Results for "Events/Conferences" on Health e-News
Feature | Apr 06, 2023
New York Tech's annual event was held on the Long Island campus on March 29, highlighting the academic research and scholarship over the last year.
Read More at NEW YORK TECH NEWS