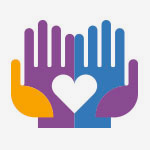 Health e-News
This blog features news, events, student work and activities, faculty research, and more from NYIT's School of Health Professions. Contact mhaar@nyit.edu for more information.
Learn More
Student Profile: Marin Graham DPT '19
What made you choose a career path in Physical Therapy?
Since I can remember, I knew I wanted to be in the medical field. In high school and college, I was a coxswain for the rowing team. It was in that role that I found my passion for exercise and coaching my teammates on technique and strategy. Early in college I began volunteering in physical therapy clinics and hospitals, and I learned that I wanted to be part of the rehabilitation phase of someone's recovery. Physical therapy is a profession that I knew I had the personality for and the drive to excel in, and one that would always challenge me.
Why did you choose NYIT?
A close friend of mine from the University of Washington was a first year in the NYIT DPT's program when I was applying for PT schools and she had wonderful things to say about the program, the professors, and her classmates. I was open to moving anywhere in the world if that meant following my dream of becoming a physical therapist. I had never been to Long Island before and I had never spent more than a few days in NY so this has all been a novel experience for me.
What is your favorite aspect about your NYIT experience?
My favorite aspect about my NYIT experience is the connections that I have made with my classmates and professors that I know will last beyond my time in New York. I am surrounded by aspiring physical therapists every day who challenge me, and current physical therapists who inspire and guide me.
Where do you envision yourself in five years?
In five years, I see myself living on the west coast, working as a women's health physical therapist helping to educate and empower women, and also hopefully in a hospital setting treating patients with neurological diagnoses. One day I would like to be in a managerial role and help to mentor new physical therapists. I also hope to be a yoga or Pilates instructor!
What are your other interests outside of your academics?
I love to travel—experiencing other cultures, learning new languages, making connections around the world, and trying new foods! I like to stay active by going to yoga, lifting weights, and snowboarding. I enjoy playing board games. Lastly, I appreciate the time I get to spend with my friends and family!
If you could have dinner with anyone (dead, alive, fictional) who would it be and why?
I would say Mariska Hargitay, who plays Olivia Benson on Law and Order: SVU. While she is my favorite female actress, she is also someone who I believe uses her privilege and influence to make the world a better place. She is a detective on a TV show who advocates for children and women's rights, and is an inspiring activist in real life.
What advice would you give incoming students to help in their success?
Have an open mind with every opportunity that comes your way, and don't be afraid to say yes to new experiences, no matter your predispositions. My experience at NYIT has been extremely rewarding because I am passionate about physical therapy and I want to get the most out of my time in graduate school as I possibly can. I also believe that having experience in the field that you want to go into is paramount to starting a graduate program.