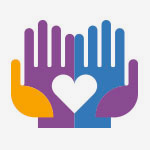 Health e-News
This blog features news, events, student work and activities, faculty research, and more from NYIT's School of Health Professions. Contact mhaar@nyit.edu for more information.
Learn More
Student Profile:Lauren Buchwald, Physicians Assistant Studies
Name: Lauren D. Buchwald
Program: MS Physician Assistant Studies
Expected Year if Graduation: 2019
What made you choose a career path as a PA?
I had major orthopedic surgery, where I experienced the vital role PAs play (as a patient). I was always impressed with their knowledge, ability to diagnose, and treat. During the long recovery process, the PAs involved in my care forever changed my quality of life and solidified my desire to become one.
Why did you choose NYIT?
I attended an information session prior to the application cycle. I was so impressed by the presentation and all NYIT had to offer. The location, clinical sites, and reputation of the PA program made it clear that this institution was a perfect fit.
What is your favorite aspect about your NYIT experience?
Applying everything learned during the didactic phase to the actual treatment of patients during clinical rotations.
Where do you envision yourself in five years?
Working as an orthopedic surgical PA in NYC. (Hopefully impacting patients' lives the same way mine was during my orthopedic recovery.)
What are your other interests outside of your academics?
Theater- there's nothing like seeing a Broadway show!
If you could have dinner with anyone (dead, alive, fictional) who would it be and why?
Lady Gaga. I've always admired her dedication to her profession, strong work ethic, and empowering others to be the best version of themselves. Using her platform to spread the message of never giving up and inclusion, Lady Gaga is an incredible role model and inspiration to others with her bravery. Opening up about her own mental health struggles to bring awareness and encourage others to ask for help is something our world needs right now.
What advice would you give incoming students to help in their success?
Stay on top of the coursework and never lose your passion for learning.