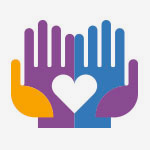 Health e-News
This blog features news, events, student work and activities, faculty research, and more from NYIT's School of Health Professions. Contact mhaar@nyit.edu for more information.
Learn More
Vitality in Cohousing: Senior Practicum Interdisciplinary Presentations
School of Health Professions (SHP) BS Health Sciences and BS Health & Wellness students are required to do at least one semester of a Senior Practicum that includes working at a health care facility as well as completing several professional development projects. Under the direction of Dr. Tobi Abramson, they have the option of participating in a collaborative project with Prof. Martha Siegel's School of Architecture Interior Design students. This year's project entitled "Vitality in Cohousing: An Interdisciplinary Approach Focusing on Aging and Disability" tasked students with redesigning an existing vineyard building in eastern Suffolk county as a common recreation and dining facility for older adults as well as designing individual housing on the same property. Each of three groups that combined health and interior design students was given specific medical conditions that included Parkinson's Disease, Macular Degeneration, and Diabetes Mellitus to be sure that their design accommodated those with these conditions that could potentially change over time.
On Friday December 14, the three groups presented their projects with virtual computer images, actual models and samples of materials that could be utilized. A professional panel of judges that included experts in the gerontology spanning nursing, administration, and design gave of their time to provide ample feedback on the designs and quality of the presentations. All in attendance were most impressed with these presentations and there is no doubt that participating students, as those who have graduated and done this project for the past six years, will consider this an outstanding experience of their college careers.