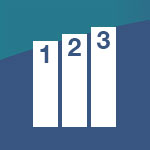 The Achievement Index
Welcome to the School of Management's Achievement Index blog. Email your ideas and questions to us at kteleish@nyit.edu.
See all posts on The Achievement Index
Results for "Faculty" on The Achievement Index
Feature | Aug 04, 2021
Deans and representatives from New York Tech's colleges and schools joined the university community for the second discussion of the 2021 Students First: Community Conversations series.
Read More at the Box