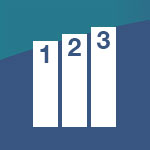 The Achievement Index
Welcome to the School of Management's Achievement Index blog. Email your ideas and questions to us at kteleish@nyit.edu.
See all posts on The Achievement Index
Results for "Faculty" on The Achievement Index
Feature | Oct 13, 2020
In a paper co-authored by Associate Professor of Marketing Colleen P. Kirk, D.P.S., researchers experiment with psychological ownership to help consumers take better care of public spaces.
Read More at the Box