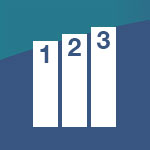 The Achievement Index
Welcome to the School of Management's Achievement Index blog. Email your ideas and questions to us at kteleish@nyit.edu.
See all posts on The Achievement Index
Results for "Faculty" on The Achievement Index
Profile | Nov 15, 2022
Having worked in the public and private sectors, Assistant Professor Bisrat Kinfenmichael, Ph.D., found he was drawn to academic life. In 2016, he joined New York Tech and helped develop the master's program in risk management.
Read More at NEW YORK TECH NEWS