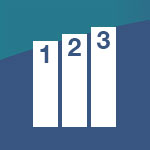 The Achievement Index
Welcome to the School of Management's Achievement Index blog. Email your ideas and questions to us at kteleish@nyit.edu.
Feature | May 23, 2023
Some employers in the New York metro area are pursuing corporate training for their employees, and they are tapping into New York Institute of Technology and its School of Management faculty expertise to deliver it.
Read More at NEW YORK TECH NEWS