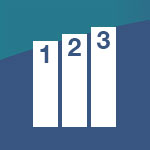 The Achievement Index
Welcome to the School of Management's Achievement Index blog. Email your ideas and questions to us at kteleish@nyit.edu.
Profile | May 19, 2022
While Lena Hegemann will be part of the Class of 2022 commencement this May, she fulfilled her graduation requirements in December 2021 and is already immersed in the professional world as a campaign specialist at Bloomberg LP.
Read More at the Box