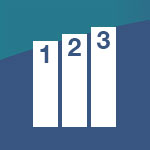 The Achievement Index
Welcome to the School of Management's Achievement Index blog. Email your ideas and questions to us at kteleish@nyit.edu.
Feature | Jan 30, 2023
Guided by its mission to develop channels and opportunities to provide access to education, New York Tech partnered with the National Supermarket Association to promote information about the university's undergraduate programs to the association's members' approximately 20,000 employees and their families.
Read More at NEW YORK TECH NEWS