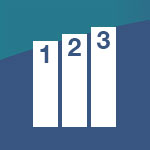 The Achievement Index
Welcome to the School of Management's Achievement Index blog. Email your ideas and questions to us at kteleish@nyit.edu.
Profile | Jul 29, 2021
Radhika Mehta-Sharan (M.B.A. '02) believes being a true leader is having the ability to lead through times of uncertainty. As a wealth management advisor at Merrill Lynch, she guides her clients through economic ups and downs to help them reach financial success.
Read More at the Box