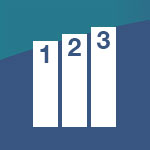 The Achievement Index
Welcome to the School of Management's Achievement Index blog. Email your ideas and questions to us at kteleish@nyit.edu.
See all posts on The Achievement Index
Results for "Alumni" on The Achievement Index
Profile | Dec 15, 2022
After receiving her bachelor's degree in marketing, Dina Ragab Selecky (B.S. '17, M.B.A. '18) stayed at New York Tech and earned her M.B.A. She is now vice president for strategy and growth at Health Plus Management, a physician support organization focused on the orthopedic, physical medicine, and rehabilitation markets.
Read More at NEW YORK TECH NEWS