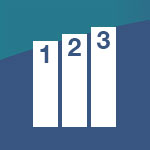 The Achievement Index
Welcome to the School of Management's Achievement Index blog. Email your ideas and questions to us at kteleish@nyit.edu.
See all posts on The Achievement Index
Results for "Alumni" on The Achievement Index
Feature | Nov 09, 2022
In Saving Aziz, Chad Robichaux (M.B.A. '07) details the rescue missions that evacuated his long-time friend and interpreter, Aziz, and more than 17,000 Afghans and allies as the United States military withdrew from Afghanistan in August 2021.
Read More at NEW YORK TECH NEWS