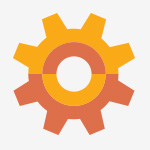 Inside Engineering
This blog features news, events, student work and activities, faculty research, and more from NYIT's College of Engineering and Computing Sciences. Contact Sarah Hessasta at shessast@nyit.edu for more information.
See all posts on Inside Engineering
Results for "News" on Inside Engineering
Feature | Dec 05, 2022
Faculty and student researchers join forces across schools and colleges to address challenges, find solutions, and fuel innovation, giving students unique experiences that enhance their learning and allowing them to work with colleagues outside their areas of study on a common goal.
Read More at NEW YORK TECH NEWS