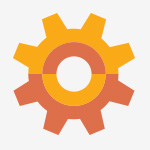 Inside Engineering
This blog features news, events, student work and activities, faculty research, and more from NYIT's College of Engineering and Computing Sciences. Contact Raed Elzenaty at rjelzena@nyit.edu for more information.
Feature | Dec 06, 2023
Faculty and students from schools and colleges across the university come together to address the challenges of people living with Parkinson's disease and autism spectrum disorder, allowing students to grow beyond their traditional career paths.
Read More at NEW YORK TECH NEWS