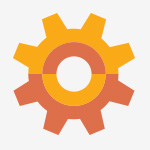 Inside Engineering
This blog features news, events, student work and activities, faculty research, and more from NYIT's College of Engineering and Computing Sciences. Contact smcgough@nyit.edu for more information.
Profile | Oct 19, 2021
Associate Professor of Mechanical Engineering James Scire, Ph.D., always knew he wanted to go into engineering, even before he knew what it was called. Now he teaches mechanical and aerospace engineering at New York Tech, preparing the next generation of engineers.
Read More at the Box