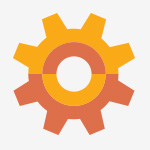 Inside Engineering
This blog features news, events, student work and activities, faculty research, and more from NYIT's College of Engineering and Computing Sciences. Contact smcgough@nyit.edu for more information.
Feature | Sep 17, 2019
A team of scientists and engineers, led by Associate Professor Shenglong Zhang, have developed a new method to uncover changes to ribonucleic acid (RNA) molecules.
Read More at the Box