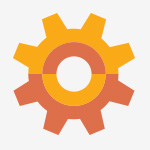 Inside Engineering
This blog features news, events, student work and activities, faculty research, and more from NYIT's School of Engineering and Computing Sciences. Contact mrosman@nyit.edu for more information.
Profile | Jan 16, 2019
Danielle Bartholomew (B.S. '18) is going places. Throughout her academic career, she maintained a nearly perfect GPA and landed a prestigious post with the U.S. Department of Defense.
Read More at the Box