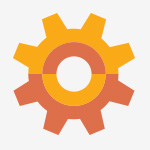 Inside Engineering
This blog features news, events, student work and activities, faculty research, and more from NYIT's College of Engineering and Computing Sciences. Contact smcgough@nyit.edu for more information.
See all posts on Inside Engineering
Results for "Student" on Inside Engineering
Feature | Jun 07, 2021
New York Tech welcomed 14 members to its summer 2021 Research Experience for Undergraduates (REU) program, funded by the National Science Foundation (NSF), providing opportunities for talented students to collaborate with faculty and graduate students on software and hardware research.
Read More at the Box