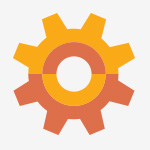 Inside Engineering
This blog features news, events, student work and activities, faculty research, and more from NYIT's College of Engineering and Computing Sciences. Contact Sarah Hessasta at shessast@nyit.edu for more information.
See all posts on Inside Engineering
Results for "Student" on Inside Engineering
Feature | Jan 26, 2023
In partnership with Everspring, New York Tech is offering two fully online graduated degree programs in computer science and data science.
Read More at NEW YORK TECH NEWS