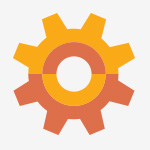 Inside Engineering
This blog features news, events, student work and activities, faculty research, and more from NYIT's School of Engineering and Computing Sciences. Contact mrosman@nyit.edu for more information.
See all posts on Inside Engineering
Results for "Student" on Inside Engineering
Feature | Mar 13, 2019
High school and middle school students devised clever ways to recycle materials for clean water and sanitation projects as part of the ETIC E-Cycle Program.
Read More at the Box