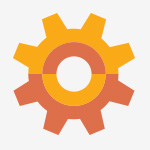 Inside Engineering
This blog features news, events, student work and activities, faculty research, and more from NYIT's College of Engineering and Computing Sciences. Contact smcgough@nyit.edu for more information.
See all posts on Inside Engineering
Results for "Faculty" on Inside Engineering
Feature | May 05, 2021
Assistant professor Batu Chalise, Ph.D., and a professor at Villanova University have been awarded $240,000 from the Army Research Laboratory as part of a subcontract from Alion Science and Technology to enhance state-of-the-art radar functionality.
Read More at the Box