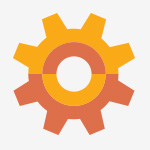 Inside Engineering
This blog features news, events, student work and activities, faculty research, and more from NYIT's College of Engineering and Computing Sciences. Contact Sarah Hessasta at shessast@nyit.edu for more information.
See all posts on Inside Engineering
Results for "Faculty" on Inside Engineering
Feature | Sep 08, 2022
After a pandemic-driven hiatus, New York Institute of Technology once again welcomed new faculty in person at an August 30 reception at the newly renovated Salten Hall Café on the Long Island campus.
Read More at NEW YORK TECH NEWS