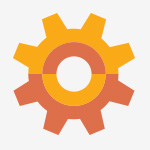 Inside Engineering
This blog features news, events, student work and activities, faculty research, and more from NYIT's School of Engineering and Computing Sciences. Contact mrosman@nyit.edu for more information.
See all posts on Inside Engineering
Results for "Faculty" on Inside Engineering
Feature | Feb 04, 2019
NYIT faculty members shared their research findings and expertise the week of January 28 on The Academic Minute.
Read More at the Box