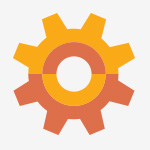 Inside Engineering
This blog features news, events, student work and activities, faculty research, and more from NYIT's College of Engineering and Computing Sciences. Contact Sarah Hessasta at shessast@nyit.edu for more information.
See all posts on Inside Engineering
Results for "Faculty" on Inside Engineering
Feature | Apr 04, 2022
The New York Tech community celebrated the opening of the new Entrepreneurship and Technology Innovation Center (ETIC) on the New York City campus with a ribbon-cutting ceremony on March 31.
Read More at the Box