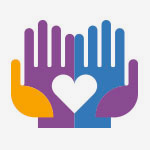 Health e-News
This blog features news, events, student work and activities, faculty research, and more from NYIT's School of Health Professions. Contact mhaar@nyit.edu for more information.
Learn More
Student Highlight: Dara Johnson DPT class of 2018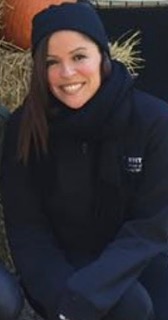 ​ What made you choose a career path in Physical Therapy?
My reasons for going into physical therapy were both personal and professional. Personally, my father suffered a stroke ten years ago, and I lost my mother to colon cancer five years ago. I felt helpless not being able to help them function and/or get around as much as I wanted to, so that was a big motivating factor in the path that I chose.
Professionally, I've been working as a personal trainer for the last 8 years, and I love making a difference in how people understand movement and their bodies. I finished my bachelor's degree in 2003, so I wasn't sure if I really wanted to go back to school in my 30's, but I realized that it was something that I really wanted to do- I definitely made the right choice!
Why did you choose NYIT?
I was fortunate to have interviews with a few programs lined up, and I just had a good feeling from the first moment I stepped on the NYIT campus. The interview process was welcoming and informative, and I really felt like NYIT would be a good fit for me. Additionally, it's a 15-minute drive from my house, so the convenience of the commute allowed me to work part time throughout the program.
What is your favorite aspect about your NYIT experience?
The size of the program was a huge plus for me. Each class in the program has about 40 students, which fosters strong relationships with both your peers and the professors.
Where do you envision yourself in five years?
Right now, I enjoy working with a variety of populations, but I especially like working with patients with neurologically based diagnoses (Parkinson's disease, Multiple Sclerosis, strokes, etc). In five years, hopefully I'll be working in an outpatient setting with this population. I also enjoy teaching, and was fortunate to have the chance to be a teaching assistant for gross anatomy. In a perfect world, I would be able to practice as a physical therapist full time and teach part time in some capacity.
What are your other interests outside of your academics?
I still enjoy personal training and will likely continue doing that part time while I'm a practicing physical therapist. Fitness is important to me as well, and I try to participate in a couple of 5Ks a year as well as a Tough Mudder (a 10-13 mile obstacle course through different terrains held annually) every now and then. I love spending time with my dogs and my fiancée, and I'm having fun planning my wedding happening later this year.
If you could have dinner with anyone (dead, alive, fictional) who would it be and why?
My first answer would be my mother, because I miss her very much and wish I could share with her what I've been doing the last few years. But if we're talking about someone we've never met (and it's tough to narrow it down), I guess I would say Jon Stewart (former host of the Daily Show). I think he's unbelievably intelligent and funny, and I had a chance to see him do stand-up when I was in college and have always been a big fan. (Honorable mentions: Justin Timberlake, Paul McCartney, former president Obama, Princess Diana, Derek Jeter, and the entire cast of This is Us)
What advice would you give incoming students to help in their success?
Whatever program you are looking to pursue, commit to it fully. That being said, it's important to have an outlet to help you de-stress (preferably an outlet unrelated to your field of study), whether it's kickboxing or binge watching your favorite show.
I also think a support system to help you through the tough days and celebrate the great days is a big key to success.