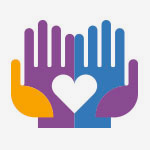 Health e-News
This blog features news, events, student work and activities, faculty research, and more from NYIT's School of Health Professions. Contact mhaar@nyit.edu for more information.
Learn More
Physical Therapy Faculty Recognized at PRiSM Society Annual Conference
The 5th Pediatric Research in Sports Medicine (PRiSM) Society Annual Meeting was held on January 25-27 in Plantation, FL. The PRiSM Society is a multidisciplinary group of pediatric orthopedic surgeons, sports medicine physicians, physical therapists, athletic trainers and biomechanics to foster and stimulate professional education, research, and advancement of clinical practice of pediatric and adolescent sports medicine. It was attended by over 300 of the nation's most esteemed and accomplished researchers and clinicians from across the country who with a vested interest in the growing athlete. The conference provided great incite as to the current happening in regards to surgical management, current practice patterns, and injury risk and rehabilitation in a variety of pediatric specific diagnoses and pathologies.
NYIT Assistant Professor in the Department of Physical Therapy, Eric Greenberg, PT, DPT, SCS, CSCS, presented his work on the clinical practice patterns following ACL reconstruction. In his collaboration with colleagues from the Children's Hospital of Philadelphia (CHOP), Dr. Greenberg presented a poster on their original research entitled, "Anterior Cruciate Ligament Reconstruction Rehabilitation Clinical Practice Patterns: A Survey of Physical Therapists." The completed manuscript was submitted for peer review and awaiting publication. In addition, his colleague and co-author from CHOP, Elliot M. Greenberg, PT, PhD, OCS, also presented a platform presentation pertaining to the second arm of their research study entitled "Anterior Cruciate Ligament Reconstruction Rehabilitation Clinical Practice Patterns: A Survey of the PRiSM Society." This abstract earned conference recognition of the Hank Chambers Award for the Best Scientific Paper for Physical Therapy. The 6th Annual Conference will be held in Atlanta, GA in January of 2019.