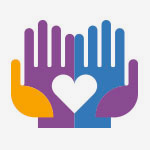 Health e-News
This blog features news, events, student work and activities, faculty research, and more from NYIT's School of Health Professions. Contact mhaar@nyit.edu for more information.
Learn More
OT Students and Faculty Travel to Morocco
Dr. Kelly Lavin, NYIT OT Assistant Professor, and Dr. Lillian Niwagaba NYIT Director for the Center for Global Health, traveled with 12 occupational students, from the NYIT OT Program, to Morocco. Professor Tara Collins from Touro College, and four of her students, joined the group to facilitate collaboration with other OT programs in our geographic area. The group was in Morocco 1/2/2018 through 1/12/2018.
The purpose of the trip was to (1) assess the site as a potential specialty fieldwork (clinical experience) placement for occupational therapy students (and possibly other disciplines) (2) determine if the site can be used as a future destination for the Center for Global Health.
The trip gave the students an opportunity to gain field experience by working with individuals across the lifespan in a variety of clinical settings, be a member of hands-on interdisciplinary team, and compare and contrast the healthcare system of Morocco and the United States.
Immediately upon arrival, the group began meeting with children and adults with various disabilities. Families from all over Morocco came to the clinics to meet with Dr. Lavin's group to ask advice regarding a variety of diagnoses.
One of the facilities, Clinic Azrou, is a privately funded clinic that provides services to children with traumatic brain injuries and cerebral palsy. Dr. Lavin and the students raised $1900 for this clinic because it was in danger of closing, which would have left the children without rehabilitation services.
Dr. Lavin and the OT students toured the MAIR Neurorehabilitation Clinic where they had an opportunity to work hands-on with patients at the clinic. The group volunteered at the only nursing home in Morocco, which also serves as an orphanage for children. They also worked in a wheelchair clinic, where the students put together two wheelchairs for children with cerebral palsy. The group was able to tour the King Mohamed VI Rehab School.
The faculty and students brought with them donations which included clothing, school supplies, toys, toiletries, sneakers and shoes. The donations were distributed to three different facilities across Morocco.
During their 10 day trip, the group visited 7 cities (Casablanca, Marrakech, Essaouira, Rabat, Kenitra, Fes, & Azzrou). They were able to enjoy the Moroccan culture and had an opportunity to tour the Hassan II Mosque (3rd largest in the world), visit the palace of Mohamed V, enjoy a traditional outdoor Moroccan folklore evening with a Fantasia show, go on a camel ride, visit the last surviving medieval city, feed sheep in a tree and were welcomed by the wonderful people of Morocco.