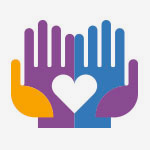 Health e-News
This blog features news, events, student work and activities, faculty research, and more from NYIT's School of Health Professions. Contact mhaar@nyit.edu for more information.
Learn More
MS Physician Assistant Studies Alumna: Rachel Anna Wallis, RPA-C
SHP Alumni Profile
Name and credentials:
Rachel Anna Wallis, RPA-C
SHP Program and Year of graduation:
Masters of Physician Assistant, Class of 2008
Current Area of Professional Practice:
Thoracic Surgery, Mount Sinai Hospital
Please describe your professional journey since graduating from NYIT.
I was fortunate to rotate through Mt. Sinai Hospital as a student for one of my elective rotations, and was hired to the cardiothoracic team based on that experience. Over the last 10 years, I have assisted the surgeons in the OR, clinic, and step-down floors. I found my clinical interest gravitated more towards the oncologic aspect of CT surgery, and now specifically work with the Thoracic surgery team. We see a diverse population of patients providing comprehensive care of predominantly lung and esophageal cancer patients. As well as patients with a multitude of thoracic issues such as: thymomas, spontaneous and traumatic pneumothorax, paraesophageal hernias.
As senior team member, I supervise and coordinate training for new PA's, approve vacations requests, organize work schedules, and work closely with the management and surgical staff to keep the team running smoothly.
How did your NYIT experience influence you professionally?
It was a very rigorous program that prepared us well for our clinical rotations. I specifically liked how our professors also were concurrently practicing patient care; they were able to draw from their clinical experience and introduce those case studies into the classroom and lab setting.

What are some interests, hobbies, and activities that you enjoy doing with your spare time? I enjoy running, volleyball, travelling, and camping. I have completed 3 marathons, 8 half-marathons, hiked Machu Picchu and Petra, and will be climbing Mt. Kilimanjaro this August.
What words of advice would you offer for current and future students?
A positive attitude and good work ethic will take you very far. I have trained many new hire PA's over the last decade, and without fail, the people who don't make it refuse to accept constructive criticism, are lazy, or bring a negative attitude into the workplace. You will make a lasting impression very quickly on your clinical rotations and when you are first hired with the right approach. Make sure it's a good one!