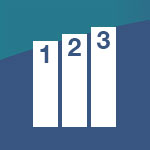 The Achievement Index
Welcome to the School of Management's Achievement Index blog. Email your ideas and questions to us at kteleish@nyit.edu.
See all posts on The Achievement Index
Results for "School of Management" on The Achievement Index
Profile | Oct 15, 2021
Larabe Imran is gaining first-hand experience through her on-campus jobs and involvement with the Student Government Association, which she says will help prepare her for life after graduation.
Read More at the Box