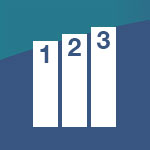 The Achievement Index
Welcome to the School of Management's Achievement Index blog. Email your ideas and questions to us at kteleish@nyit.edu.
See all posts on The Achievement Index
Results for "School of Management" on The Achievement Index
Feature | Apr 23, 2019
On April 15, NYIT partner Jiangxi University of Finance and Economics (JUFE) honored the first members of the Class of 2019 in a graduation ceremony in Nanchang, Jiangxi, China.
Read More at the Box