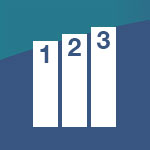 The Achievement Index
Welcome to the School of Management's Achievement Index blog. Email your ideas and questions to us at kteleish@nyit.edu.
See all posts on The Achievement Index
Results for "School of Management" on The Achievement Index
Profile | Jun 07, 2022
The importance of having fun is a recurring theme in Ramon Ray's (B.S. '07) life and work. And it has paid off. He has launched four businesses and credits his education at New York Tech for helping him flourish in his professional life.
Read More at the Box