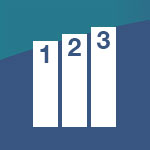 The Achievement Index
Welcome to the School of Management's Achievement Index blog. Email your ideas and questions to us at kteleish@nyit.edu.
See all posts on The Achievement Index
Results for "School of Management" on The Achievement Index
Profile | Mar 29, 2023
M.B.A. student Pradhyumna Alone only recently discovered his passion for marketing and management. In his Marketing and Research class, he is working on a project involving ChatGPT and its influence on users and education at New York Tech.
Read More at NEW YORK TECH NEWS