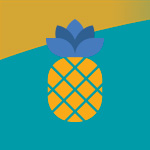 NYIT Hospitality Highlights
NYIT Hospitality Highlights promotes all the academic, professional, and cultural initiatives of the Department of Hospitality Studies and the School of Management Global Center for Hospitality Management.
More
Profile | Dec 07, 2018
After interning with the InterContinental New York Barclay for just six months, Gabriella Veltri was offered a full-time position. Now, the NYIT alumna has a full-time job and pursuing an M.B.A. at NYIT.
Read More at the Box