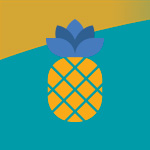 NYIT Hospitality Highlights
NYIT Hospitality Highlights promotes all the academic, professional, and cultural initiatives of the Department of Hospitality Studies and the School of Management Global Center for Hospitality Management.
More
Profile | Oct 08, 2020
Since transferring to New York Tech, Raynía Ashley Arnold has made the most of her experience. Learn more about her journey.
Read More at the Box