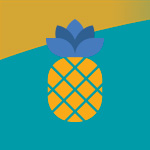 NYIT Hospitality Highlights
NYIT Hospitality Highlights promotes all the academic, professional, and cultural initiatives of the Department of Hospitality Studies and the School of Management Global Center for Hospitality Management.
More
NYIT Day at Yankee Stadium: Get Your Tickets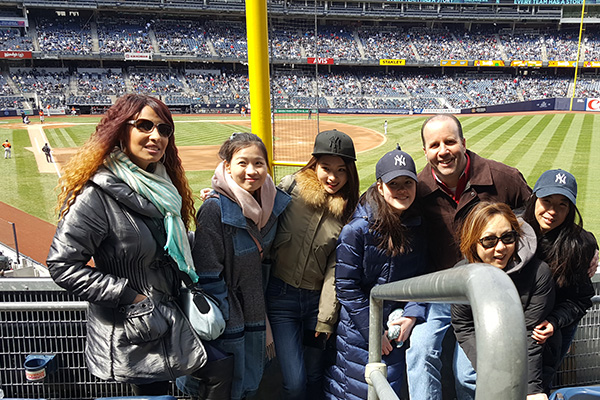 For the first time in NYIT history, students, alumni, friends and family are invited to gather for an afternoon at the ballpark as the New York Yankees takes on the Toronto Blue Jays on September 15, 2018.
"We are so honored and proud to say that we have partnered with the New York Yankees in piloting the inaugural NYIT Day at Yankee Stadium," says Koenig, Executive Director for Debra Vogel Student Advancement Program, who played an integral role in making this partnership happen.
Dr. Koenig and I have been counting down to the days until September 15 all summer long. We are constantly checking the ticket sales along with the associates at the New York Yankees; one who is an alumnus of hospitality management in the School of Management.
I started my college career here at NYIT in 2009. As an alumna myself and a current staff now, I've always wanted to be a part of a team in creating a college wide initiative. It is such a humbling experience to be a part of something of this magnitude; I am overwhelmed with joy to say the least.
We are so excited to see the NYIT community come together for something this special; especially knowing that close to 200 tickets have already been sold! We look forward to seeing our former students and their friends and family. We would like to welcome and are very thrilled to see new faces from NYIT's Class of 2022 at the Yankee Stadium as well.
The ticket break down are as below:
Field Level - Section 130 - $80/ticket
Main Level - Section 232A - $62/ticket
Terrace Level - Section 332A - $52/ticket
Grandstand Level - Section 432B - $34.50/ticket
Ticket Options with Food and Non-Alcoholic Beverages:
Field Level - Section 133 - Masterpass Batters Eye Deck - $108/ticket
Including All Inclusive Hot Dogs, Burgers, Chicken Tenders, French Fries, Salad, and Pepsi Products for 90 minutes from 1:00PM – 2:30PM in the Masterpass Batters Eye Deck located in Centerfield.
Tickets are selling fast and seats are limited. To purchase tickets, please visit our official website or contact Dr. Robert J. Koenig at rkoenig@nyit.edu.
By Patthara Chandaragga