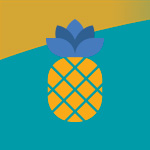 NYIT Hospitality Highlights
NYIT Hospitality Highlights promotes all the academic, professional, and cultural initiatives of the Department of Hospitality Studies and the School of Management Global Center for Hospitality Management.
More
Hospitality students visit NYC's iconic '21' Club, former speakeasy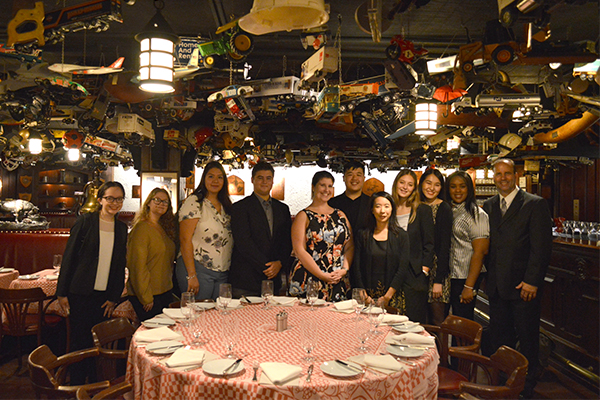 The department of hospitality management gave freshmen and first semester students a warm welcome by taking them on a private tour and lunch at the legendary '21' Club. The back of house tour and lunch is organized annually by Robert Koenig, Ed.D., associate dean and chair of hospitality management in the School of Management and Patthara Chandaragga (B.P.S. '11, M.A. '13), student advisement specialist for the hospitality management program. The department's initiative is to prepare students from day one, a glimpse of the industry where students get to learn directly from professional leaders. The tour was led by Avery Fletcher, director of marketing at '21 Club'; a long time veteran with over 15 years of professional experience within the hospitality industry.
"Aside from being marveled by the displays of antiques, its ['21' Club] history and the back of house tour, I believe what truly made the experience special was learning how it ties to the hospitality management degree in which I am currently pursing," said hospitality management student Jeremy Uy.
After the private tour, students had the opportunity to dine in at the upscale former speakeasy for the first time. "All the dishes that I have tasted there were delicious. Although they were just simple food you could find anywhere such as salads and burgers, they were different; unique. It was as if each plate that emerged from the kitchen was specifically made to give every guest that dined at '21' Club an unforgettable experience. There were no fancy dressings or secret ingredients. It was just simple food … done perfectly, said Uy.
After the eventful day, Uy reflected, "I am immensely grateful for the knowledge I gained today. From my deepest gratitude, I thank Dr. Konieg and everyone involved for letting me experience '21' club." He added, "I knew my courses here would prepare me to be service minded and to be a person for others, but there is more to it. Being service minded is merely a fraction of what "hospitality management" really is. Hospitality management is art, it is home".