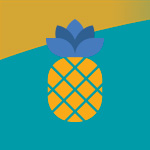 NYIT Hospitality Highlights
NYIT Hospitality Highlights promotes all the academic, professional, and cultural initiatives of the Department of Hospitality Studies and the School of Management Global Center for Hospitality Management.
More
A Globetrotter Working in the Entertainment Capital of the World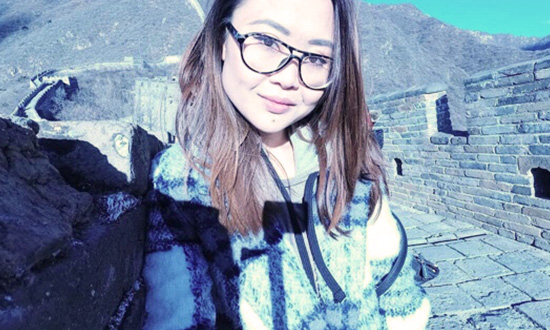 Melody Cora Fong (B.P.S. '15), born in Hong Kong and raised in New York began her journey within the hospitality industry in high school. With humble beginnings, Melody started as a hostess in a Gourmet Cantonese restaurant. Nevertheless, her eagerness to constantly learn opened up doors for her to seek opportunities around New York City. She has worked in hotels, restaurants, lounges, and numerous catering venues.
Being open-minded and a perpetual learner, Melody never let fear take over from moving forward. "To further my growth within the hospitality industry," she says, "I moved to Las Vegas to join MGM Resorts International, a global entertainment company featuring best-in-class hotels and casinos." Her curiosity for the industry and the world led her to explore over 35 countries and counting.
Get to know Melody as we dig deep into this globetrotter who is currently working in the "Entertainment Capital of the World."
What sparked your travel bug and how did your experience helped you personally and professionally?
Thinking back, I really need to thank Dr. Robert J. Koenig, Dr. Jess Boronico, and Dr. James (Jim) Murdy of the School of Management. There were so many opportunities offered to me and I always took them. Whether it's joining the Society of Hosteurs, National Society of Minorities, or working as a work study for the department, I took advantage of every opportunity I could to learn about upcoming events that could deepen my growth. This meant visiting wineries and hotels, gaining professional advice from industry guest speakers, hosting events (like the Honors Gala or Student Showcase) with other students, and countless other experiences.
As a result, I was selected to be part of the Student Ambassador, which was a group of approximately twenty students who were extremely involved in extracurricular activities.
I still remember walking out the subway station and checking my email while waiting for the cross light to turn green. Dr. Boronico had sent an email to the Student Ambassadors about a school sponsored business class/international trip to Sweden, Finland and Russia for two weeks! I replied right away to show interest and being responsive helped me earn one of the five available spots (lesson learned, promptness has its advantages).
Through the trip, I met students from nine other countries (Russia, Germany, China, Portugal, Switzerland, Belgium, United Arab Emirates, Netherlands, and Finland). I learned so much about different cultures and realized how much more there is to explore beyond the states. Ever since then, traveling became an important part of my life.
How did this trip help me personally? I met my German boyfriend of over four and a half years through this international workshop!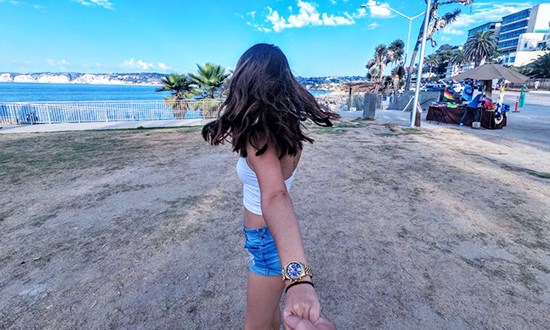 TravelBae, your travel blog, how did you get it started?
TravelBae stands for "Travel Before Anything Else", which is a reminder to myself that I'll always make time to travel as it is my passion.
This blog started when I planned my travels to Europe for the first time after the two-week study abroad program.
Many friends were discouraged by the idea of me exploring the world (with good intentions). They continuously told me how foolish traveling would be as it is expensive, and that it would build up my debts. Then again, if I don't travel now that I'm young, when is it a good time?
Budget traveling was a great way for me as a college student to gain new experiences. Long story short in December 2015, I was able to spend only $652 on 13 flights from NYC to 10 countries in Europe then back. The cheapest flight I found was just $5.81USD from one city in Poland to another!
When I started to travel more, many people noticed and reached out since they were curious as to how I was able to afford to do so – especially with all these flights. I decided to blog so I can help other college students like me to gain international insights despite having the burden of student loans or not being able to commit to a full semester study-abroad.
I still budget travel to this day. This September I have plans to visit Germany, Hungary, Austria, Slovakia, Czech Republic, and wherever else my travels take me.
What personal or professional mantra do you live by?
Work hard towards your goals, but don't forget to enjoy the process. Life is short, so it is important to find a job that makes you happy.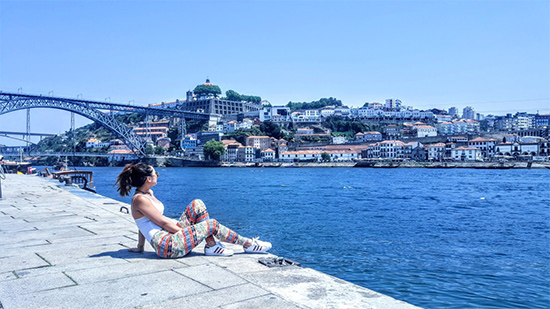 What are you currently doing and what is your day to day job like?
I am currently the Food and Beverage Project Manager of ARIA Resorts and Casino. It is my responsibility to ensure that important initiatives for the department gets completed in a timely manner and up to Five-Diamond Forbes standards. One huge project is to prepare the opening of a new restaurant anticipated to open by the end of the year. Keeping track of creating the training manual, ordering collateral, hiring, training, and collaboration with other departments (Marketing, Design and Construction, etc.) is extremely important to avoid delays for the opening.
How did you leverage your educational background, passion for travel with your position now?
Seeing different countries make it easier for me to connect to others. I am more familiar with various cuisines, cultures and traditions, which makes conversations flow more effortlessly. This helps on a day-to-day basis when my team needs new ideas or feedback on a new initiative, I can offer them my hotel and restaurant perspective from my travel experiences.
Having hands-on experience was important when it came to finding a job after graduation, but I know it was my travels that set me apart from other applicants. Many students worked throughout college, so how can one stand out? Traveling was my strategy. Not everyone can say they've traveled to over 35 countries at 25. It takes a lot of effort and time.
Leaving behind your home [New York City], how did you transition?
Change is never easy, it means you're stepping out of your comfort zone- but I'm always up for a challenge. If I'm uncomfortable, it means that I'm growing and acquiring new experiences. I just keep reminding myself, "I won't know if I don't like it until I try it." Moving to Las Vegas has been more of the most rewarding experiences of my life thus far- and even if it wasn't, I would've learned that Vegas isn't for me and I would appreciate and love New York even more. It's a win-win!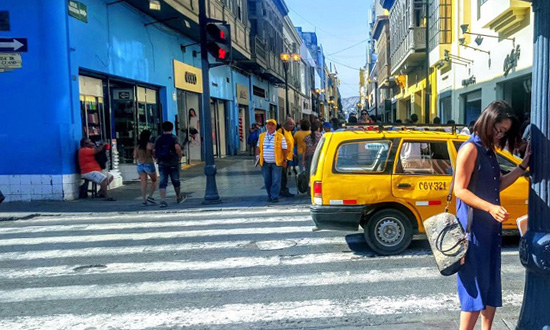 What advice can you give to current NYIT students in the program?
Don't just go home after class… get involved, network, and always raise your hand. You will never know what opportunity you'll run into! I raised my hand to answer questions on my first day of college and was offered a work study position for showing good spirit. I attended a resume-building event three months into college and an accounting professional that I just met referred me to his friend who got me a new job.
The possibilities are endless, but opportunities don't always come knocking- you have to go after them.