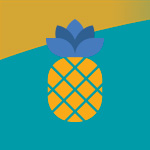 NYIT Hospitality Highlights
NYIT Hospitality Highlights promotes all the academic, professional, and cultural initiatives of the Department of Hospitality Studies and the School of Management Global Center for Hospitality Management.
More
Raynia Arnold's first time at the Yankee Stadium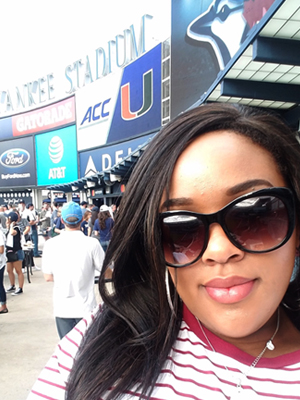 Recently, NYIT's School of Management Debra A. Vogel Student Advancement Program hosted "NYIT Day at the Yankee Stadium." This initiative gave NYIT students, staff, faculty and their family and friends a chance watch the New York Yankees as they take on the Toronto Blue Jays at the Yankee Stadium.
For Hospitality Management student, Raynia Arnold, it was her first time going to the Yankee Stadium. "Attending the game while surrounded by classmates, staff and faculty was really exciting for me. However, having my parents there by my side was extra special," she says.
Raynia and her parents took full advantage of the Masterpass Batters Eye Deck Tickets. "Our guest passes treated us to a gathering space in the Center Field. The ticket also features all-inclusive food and beverages which consisted of hot dogs, hamburgers, chicken tenders, fries, salad, water and soda."
She added, "The Yankee Stadium is beautiful with a lot of amenities. I had a great time and enjoyed the sensational stadium. I don't know much about baseball, but what I do know is that I was part of the fun and Yankees Stadium was a great experience."