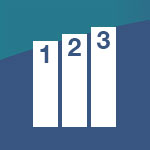 The Achievement Index
Welcome to the School of Management's Achievement Index blog. Email your ideas and questions to us at kteleish@nyit.edu.
Uncover Your Creative Core with Sue Wilkowski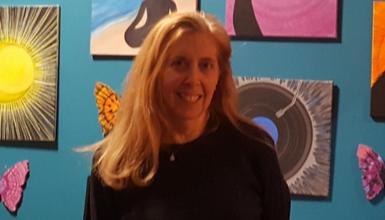 We frequently hear entrepreneurs talk about turning passion into a business. However, within the fine arts space, it is not an easy feat to design a creative experience for customers of all ages. In today's episode, our host John Rebecchi (M.B.A. '83), Ph.D. is joined by Sue Wilkowski (B.F.A. '85), founder and owner of Casa de Spin, art director, author and an art specialist for teens diagnosed with autism spectrum disorder.
Wilkowski accepted the challenge and combined her passion for spin art and background in teaching to open Casa de Spin, a first ever paint event venue incorporating spin-art with step-by-step painting instruction. While businesses started opening up again after the pandemic, people still hesitated participating in social painting experiences. A pivotal moment happened when Wilkowski realizes that she can offer the studio to smaller, private groups for family and friends. Now it has become a popular option for Casa de Spin.
Over the last year, Wilkowski shared her perspectives on businesses as "a series of problems to solve." She further explained that it is, "not necessarily big problems to solve, but situations to solve; one after the other, after the other. It grows, it changes, it moves." Through her experiences, Wilkowski encourages leaders and entrepreneurs to think creatively when problems arises, adding, "the more creative you are [in solving problems], the easier that will be."
Listen to the full episode: Podbean, Apple Podcast, Google Podcast, Spotify