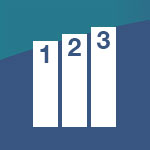 The Achievement Index
Welcome to the School of Management's Achievement Index blog. Email your ideas and questions to us at kteleish@nyit.edu.
The Right People, The Right Place, The Right Rhyme (How I spun NYIT as Experiential Education)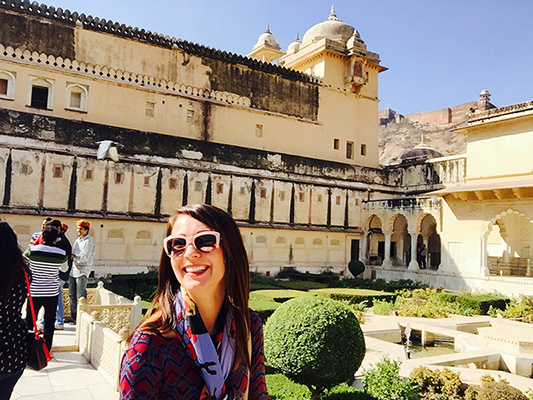 My name is Michaela, I work for Broadridge Financial Services, and I am an NYIT alumni. I like to say that I chose an experiential education path at NYIT. This is not an official term, I basically made it up. In short, this means I did general management and participated in every possible extra curricular activity I could find – Study Abroad in India, Alternative Spring Break in Nicaragua, and a number of internships, Advertising Week, Forte' Foundation, Disruptive Technologists, Corporate Challenge, you name it. I found that the experiential education story resonated better in my interviews than admitting I didn't feel like choosing a specialization, when in fact I really didn't. For about a year I interned at GLAAD, the largest LGBT advocacy media group in the U.S. One of the strongest messages I learned while working at GLAAD, was that it is very hard to hate a person whose story you know. We all have a story; we just need to learn how to spin it.
It has been over a year ago at this point since I walked into Yema's office. Yema is the advisor for MBA students, and someone who I know helped to navigate the direction of my career and land me where I am today. For that and for much more I will always be thankful to her. I remember one time when I walked into her office feeling a little lost, a little overwhelmed; I was trying to drop out of one of the classes I originally wanted to register for – the Broadridge Challenge. At that time, I was working full time for a financial tech company specializing in payment processing, taking 5 classes, getting ready for a trip to Peru and a week later to Nicaragua - I was about to lose it. I felt like the weight of the world was resting on my shoulders and I could not take on any more responsibilities. Well I was wrong, you can achieve so much more if you surround yourself with the right people. At the time Yema made sure I understood the full benefits of the Broadridge Challenge class and, more importantly, talked me into not dropping out. I could have not made a better choice.
The Broadridge Challenge was a class like no other. During a very short period of time, we were challenged to get to know Broadridge's business, understand it, and finally to suggest ways to improve it. We visited the facility a number of times, met with some of the senior leaders, and were provided all the resources you can possibly imagine to facilitate our learning. To graduate from the class, each student group had to put together an acquisition strategy, which we presented to the executive team of Broadridge, including the CEO Rich Daly. It was the time at Broadridge Challenge classes that sparked my interest in the company and the nature of the work I do now.
Fast forward a couple of months I received my Broadridge offer as a direct result of my participation in the Broadridge Challenge class. I currently work in Production Operations and put together different programs and procedures that help atomize, simplify or improve the production workflow. This coming July, I am starting a Management Trainee Program, which is an eight months rotational program through every Broadridge department. The program serves as a great platform to build strong relationships throughout the organizations and allows participants to understand the large variety of Broadridge products, business segments, and operating markets; ultimately helping you to become a better manager and a better colleague. For those of you who are not familiar with Broadridge, the company provides investor communications and data analytics for the financial services industry, has over 10,000 associates, and makes $4 billion in revenue on annual basis. Besides being a market leader, Broadridge is an amazing place to work at. By nature I am pretty competitive and like to be surrounded by smart and hardworking people. At Broadridge you get exactly that. Colleagues and managers go above and beyond to share their expertise and to help one another grow. Associates are empowered to make things right for our clients, given responsibilities that are challenging and meaningful. We are being constantly encouraged to speak our mind, suggest new solutions, and therefore stir the innovation from within.
For a long time I was not sure of what I wanted to do, or what career path I wanted to follow. I literally hated the common interview question "Where do you see yourself in 5 years." I simply couldn't give an answer and, quite frankly, I didn't really want to give one. I loved to be involved in number of different initiatives and actives, and those often seemed completely unrelated. My answers to the "future me career" questions were therefore often vague, unrealistic, or just a simple lie trying to connect the dots. I am pretty sure those answers never did much good to me during the interview process. But the truth is, every single one of these activities shaped the person I am today and helped me get the career I always dreamt of having - even though I never had a clear picture of what that career was. If I could go back in time and give myself advice, I would tell myself to relax. Not in a sense to work less, or not to try so hard; but to not to worry so much about the story I am trying to write. I would tell myself that my story will change, and one day I will learn how to spin it just right and it will make perfect sense. I would tell myself to join as many activities as I can manage, meet as many people as I can, and to have fun along the ride.