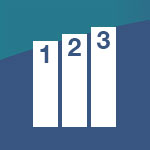 The Achievement Index
Welcome to the School of Management's Achievement Index blog. Email your ideas and questions to us at kteleish@nyit.edu.
Turn Passion Into Profession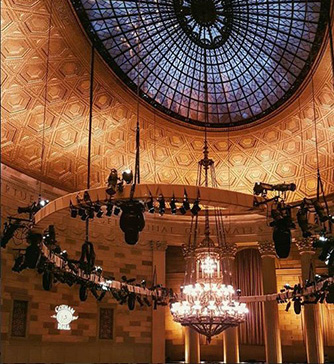 NYIT's Chapter of Professional Convention Management Association (PCMA) hosted a historical tour of Gotham Hall. Gotham Hall is a venue used for social events, corporate gatherings, non-profit galas, and it is located in Midtown Manhattan. NYIT alumna and former Staff Associate for the Hospitality department, Stephanie Langdon Black, administered the tour. Stephanie is currently the Director of Catering & Events at Gotham Hall.
During the tour, Stephanie explained that the building was originally the Greenwich Savings Bank, and Gotham Hall has kept portions of the bank in their main hall. As the Director, Stephanie maintains Gotham Hall's website, develops their social media platforms, creates the biannual brochure, and produces 170-200 events annually. She is there for her clients' needs from start to finish to ensure that each event runs smoothly. Her goal is to make sure that at the end of the night, her clients are happy. Although her days can be long, Stephanie loves her job and believes that it is the most rewarding when the clients tell her that she has "made their dreams come true." Stephanie's advice to current School of Management students is that they should work in the industry before completing their degree to make sure it is something they are passionate about and want to do with their life.
Patthara Chandaragga, Student Advisement Specialist for the Hospitality department and advisor for PCMA, encouraged the chapter to coordinate this tour because Stephanie has been a role model for Patthara. Patthara was a student while Stephanie worked at NYIT, and as a result, Patthara was able to learn how to produce events with industry leaders by working with Stephanie. Patthara continues to use the skills she learned while under the guidance of Stephanie in her job today. Additionally, Patthara is constantly working to plan tours and events in order to give School of Management students opportunities to learn and grow within their field of study, and Gotham tour is just one example of her efforts.
By Konstance Teleisha