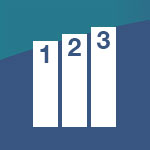 The Achievement Index
Welcome to the School of Management's Achievement Index blog. Email your ideas and questions to us at kteleish@nyit.edu.
Revealing Untold Stories with Snigdha Sur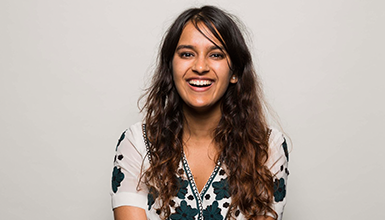 In today's episode, our host John Rebecchi, Ph.D. (M.B.A. '83) had the pleasure of speaking with Snigdha Sur, founder and CEO of The Juggernaut. The Juggernaut is a premium media company and community focusing on global South Asian stories for the diaspora and beyond.
South Asians represent the world's largest diaspora. Yet Sur—a native of Chhattisgarh, India, who grew up in the Bronx and Queens—found her culture constantly misrepresented in Western media. To counter this problem, she came up with the idea of starting her own media company. Sur officially launched The Juggernaut in 2019 with the mission to diversify storytelling.
Through her journey pitching to numerous venture capital (VC), she heard countless noes. She described the experience pitching to the Y Combinator as a "force principle" because it brought on more funding from numerous venture capital. She also credited the Y Combinator "for having the confection to act alone" in funding The Juggernaut based on the numbers, customer testimonials and facts Sur pitched.
As a founder and an entrepreneur, Sur point out that you will hear a lot of noes. Her advice for any budding entrepreneur is to "count the noes as one less obstacle to your yeses". In order to set yourself up for success, Sur recommend talking to customers, understand their needs and put yourself in the customers' shoes. Throughout the journey, she also encourages entrepreneurs to explore the deeper meaning needed to stay motivated and fulfilled.
Listen to the full episode: Podbean, Apple Podcast, Google Podcast, Spotify