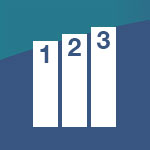 The Achievement Index
Welcome to the School of Management's Achievement Index blog. Email your ideas and questions to us at kteleish@nyit.edu.
Melanie Jelen Wins 2021 Madelyn Orsini Award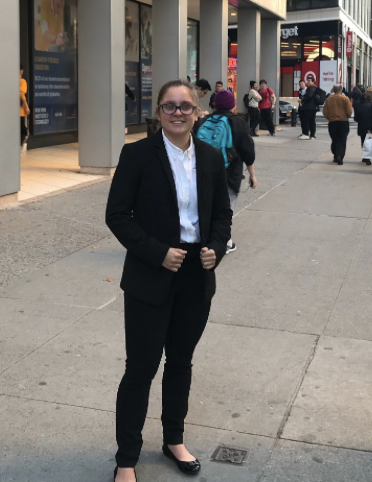 Melanie Jelen, President of the SOM Student Advisory Board and a Student Ambassador, is the winner of the 2021 Madelyn Orsini Award. This is an annual award presented to a female student who demonstrates the values of the Women Economic Developers of Long Island (WEDLI) by her commitment to leadership and community service on Long Island. This honor includes a cash award and will be formally presented in the coming months. Melanie was nominated for the award by Dr. Robert Koenig and Professor William Ninehan.
Melanie is an MBA Marketing student who studied for her BSBA at New York Tech, graduating with Summa Cum Laude honors. Melanie is also a member of the Phi Eta Sigma National Honors Society and The National Society of Leadership and Success. She won a Phi Eta Sigma National Honors Society scholarship in July 2020. Melanie expects to complete her MBA in Spring 2022.
Melanie's nominations for the Madelyn Orsini award cited her participation in many events with our Career Services Department in terms of putting together a Career Week, Career Bootcamps, speed networking, and other career-oriented workshops. Additionally, Melanie played a key role in creating a United Nations Student Chapter here at New York Tech, and she is now the Chapter's President. She assisted in organizing a United Nations Human Trafficking Symposium and Film Screening, and she helped to plan a conference on Launching an Agricultural Revolution in Haiti with an alliance that included the Haitian Ambassador, Smallholder's Farmers Alliance, and Timberland.
Congratulations to Melanie on this important award!
By William Ninehan