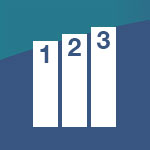 The Achievement Index
Welcome to the School of Management's Achievement Index blog. Email your ideas and questions to us at kteleish@nyit.edu.
Legal Tech Innovator & Entrepreneur with Rajitha Yelamanchali-Boer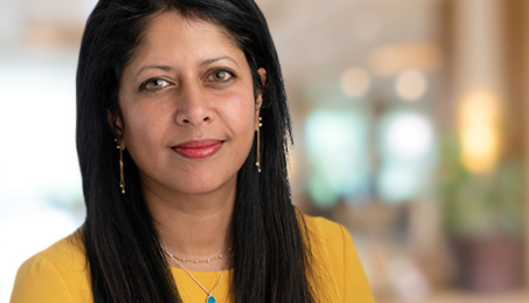 It is estimated that the global market for legal technology services will more than double within the next few years. To help us better understand the evolving legal landscape, our host John Rebecchi (M.B.A. '83), Ph.D. is joined by Rajitha Yelamanchali-Boer (M.B.A.'08), Global Head LDTS (Legal Data and Technology Solutions) at Breakwater Solutions, and Founder, President & CEO of Yerra Solutions (acquired by Elevate).
Yelamanchali-Boer has been in the IP and legal space for over two decade. She started her career as a software developer then went into a company within the legal space focusing on e-billing. Both roles have taught her the skills in sales, operation and offered tuition assistance programs which led her to join New York Tech for her Master of Business Administration, M.B.A.. She then leveraged her fulltime job and maximized the value of her MBA to build Yerra Solutions (now acquired by Elevate).
Yerra Solutions provide technological tools focusing on efficiency to organize legal cases, deliver confidential documents and secure e -billing processing for in house lawyers amongst international firms. Doing so provides in house lawyers the serves needed to better manage legal compliance as well as coordinating outside counsel management.
She successfully expanded her business by opting in to self-funding her international business and grow organically. She further explained, "my strategy is to grow together with our customers because one of the things I did not want to go is the route of rising the capital and having somebody else dictate the path of the company."
For anyone looking into entrepreneurship, Yelamanchali-Boer recommend building a solid business plan, know your audience, understand your numbers, and have the right marketing strategy.
Listen to the full episode: Podbean, Apple Podcast, Google Podcast, Spotify.