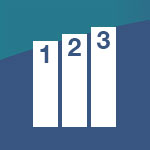 The Achievement Index
Welcome to the School of Management's Achievement Index blog. Email your ideas and questions to us at kteleish@nyit.edu.
Alicia Atmadja's Progression From Student to Future Professor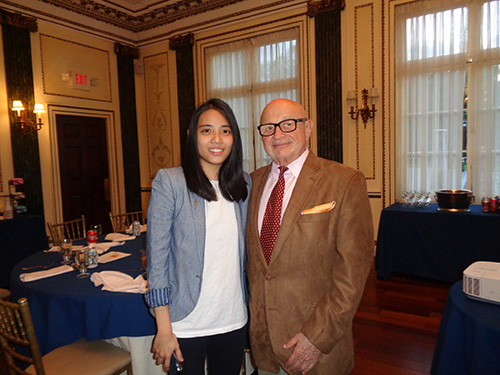 Alicia Atmadja, a recent graduate of NYIT's M.B.A program, has decided to pursue her PhD at Monash University. Monash University is a university in Melbourne, Australia. Alicia will be pursuing her PhD in Consumer Behavior this upcoming fall. According to Alicia, she has decided to continue her education because she ultimately wants to teach others. She states, "I have a unique global experience from attending school at NYIT, living in Indonesia, and now living in Australia, and I know that I will be able to share this experience and knowledge with my future students once I obtain my PhD."
The professors at NYIT have influenced Alicia's decision to continue her education. One professor in particular is Dr. Colleen P. Kirk. When discussing her time in Dr. Kirk's class, Alicia states, "I took two classes with Dr. Kirk and she was a really influential professor. The content she taught in New Products
Development was really interesting, and Dr. Kirk was always so invested in her students' learning." The passion Dr. Kirk has for students and teaching is something Alicia aims to emulate in her future. Dr. Abram Poczter also encouraged Alicia to further pursue her degree after graduating from NYIT. Dr. Poczter talked to Alicia about her career path and plan, which helped Alicia determine what she wanted to do once she moved back to Australia. Alicia is grateful to all of her professors at NYIT and cannot wait to start her PhD so that she can eventually become the professors that she has always looked up to.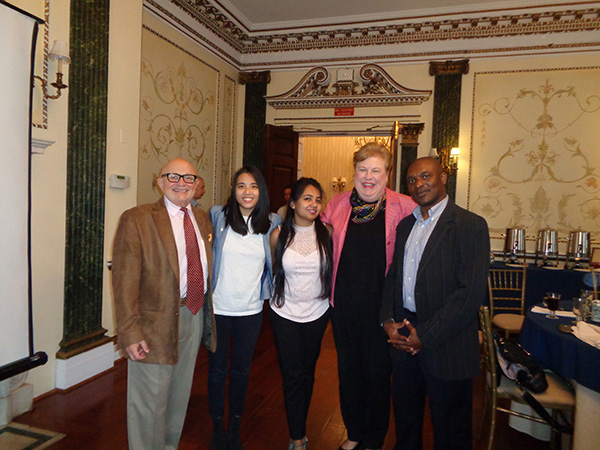 Additionally, Alicia credits Patthara Chandaragga, NYIT's Student Advisement Specialist, for always encouraging her to pursue her passion. Alicia attended a Beta Gamma Sigma 2017 Global Leadership Conference in Orlando, Florida, with Patthara. After the conference, Alicia thought of Patthara as a mentor and always went to her for support and guidance.
By Konstance Teleisha