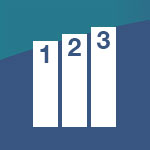 The Achievement Index
Welcome to the School of Management's Achievement Index blog. Email your ideas and questions to us at kteleish@nyit.edu.
From New York to California: Ruchita Jignesh Shah's Internship Journey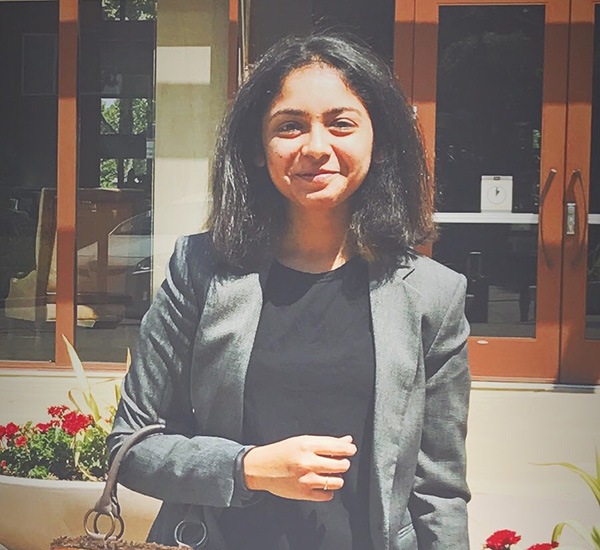 Ruchita Jignesh Shah is a current M.B.A. student with a concentration in Marketing at NYIT. She currently works as a digital marketing intern and content writer for iConnect POS, a cloud computing based mobile point of sale. In this position, Ruchita administers their website, writes and updates blogs, maintains SEO reports, manages online marketing, contributes in branding decisions, and helps plan annual marketing budget.
This internship has been positive for Ruchita, and it has allowed her apply the skills she has learned from NYIT to the position. Additionally, Ruchita was able to learn from her previous experiences to get to where she is today. She explains how she learns through failure, and as a result of previous failures, she began researching and preparing for this internship immediately. Ruchita began to adapt her resume, write cover letters, create a personal website, and update her social media. Four months of this hard work paid off when she successfully made it through four rounds of interviews and was offered the intern and content writer position for iConnect POS.
Ruchita has learned a lot from her experience working with iConnect POS. She states, "I learned to be organized. This sounds conventional; however, student life does not teach this quality the way the corporate world does." Moreover, "I am attending meetings with clients and learning different aspects of business development. Working with a growing company has helped me develop strict work ethics along with enthusiasm to learn and achieve more. I am now also a regular user of Google Analytics, Google Projects, WordPress, and MailChimp, when just three months ago, I had no idea what these terms meant."
Although this experience has been beneficial, before accepting the offer letter, Ruchita was nervous about the Silicon Valley startup. She states, "Moving from New York to California for three months is a big deal for an international student. Finding and renting accommodations and investing in utilities all over again is expensive and requires a lot ofeffort." At the time, the only exciting aspect of this for Ruchita was the idea of seeing the beach and palm trees.
Overall, NYIT played a crucial role in the entire process. Career Services and their flexibility helped Ruchita build her professional profile. Furthermore, Ruchita states, "My marketing professors constantly motivated me to be rebellious, headstrong, and motivated me to achieve my goals. For an international student chasing dreams in a foreign country is often a triumph of heart over logic, and my professors and Career Services constant encouragement made me courageous enough to run after my dreams and passion." For Ruchita, the entire experience has been worth the effort, and it is no longer just about the palm trees and beaches.
Ruchita's advice to current students who strive to achieve their dreams is to work with Career Services. She states, "There are seminars and activities to prepare you for the corporate war and the ninjas at Career Services are ready to help you in any shape or form possible. Be sincere with yourself and if you need help, seek advice and guidance from your professors."
By Konstance Teleisha