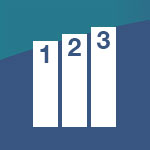 The Achievement Index
Welcome to the School of Management's Achievement Index blog. Email your ideas and questions to us at kteleish@nyit.edu.
Embrace an Innovative Mindset with Lorraine Marchand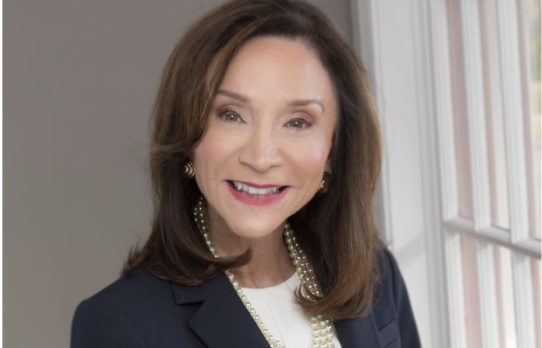 As we kick off season 5 of the "In Reality: Lessons from Leaders and Entrepreneurs,", our host John Rebecchi, PhD (M.B.A. '83), is joined by Lorraine Marchand.
Marchand has an extensive background in productive development and is an Executive Managing Director of Merative (formerly IBM Watson Health), adjunct professor and Advisory Board at Columbia Business School, cofounded numerous companies and an investor-member of venture firm Plum Alley. She recently authored a book, The Innovation Mindset: Eight Essential Steps to Transform Any Industry.
At a very young age, Marchand's father, a serial inventor would challenge her and her sibling to find solutions to every problem they encountered. She explained that the experience was her introduction to innovation which had guided her career.
Marchand's definition of successful innovation is "bringing a new product or service to the market where a customer is going to pay us to deliver it." Throughout Marchand's career, she noticed the lack of entrepreneurs and industry leaders "clearly identifying a problem that a customer was willing to pay for." This inspired Marchand to write a book sharing the realities of innovating and how-to program for innovation.
The process of innovation starts with the right mindset. Marchand shares that one must engage an attitude of welcoming changes. This for her is the start of a meaningful change. In her book, The Innovation Mindset: Eight Essential Steps to Transform Any Industry, she shares her eight laws of innovation. Law 1: "A successful innovation must offer a solution." One must clearly identify the problem, who their target is and what their pain points are then how to solve their problems. Law 2: "One great innovation starts with at least three good ideas." When going through the process of testing out ideas, one must explore various solutions then determine which would be most beneficial to the customers. Law 3: "Innovators are dreamers, but they're also realists." Marchand recommends in investing minimal amount of capital or resources in coming up with the solution, test it then determine if it is worth constituting. Law 4: "One hundred customers can't be wrong." Understanding customers' opinion of our solution is one of the most critical steps after identify the problem they are willing to pay. Law 5: "Because conditions are constantly changing, follow the 3-P Law." Marchand explains in order to succeed, one must be clear with their company's vision, but know when to pivot. Law 6: "A successful innovation flows from a sound business model and plan." Law 7: "The odds are against you, but you can improve the odds." Law 8. "There is no innovation without persuasion." When pitching to investors, Marchand recommends having a clear vision, identify the problem you are trying to solve and show investors a return on investment. She further explains the 10 strategies to successfully pitching to investors in her book.
Marchand's advice for future entrepreneurs is to have positive energy. She believes positivity is important, especially true to embrace having an innovation mindset. One must have a passion to solve problems, having natural curiosity and a drive to make change. With the right mindset, one would have the energy to embrace changes and ultimately, the essence of resilience.
Listen to the full episode: Podbean, Apple Podcast, Google Podcast, Spotify