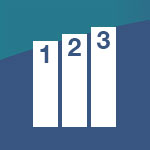 The Achievement Index
Welcome to the School of Management's Achievement Index blog. Email your ideas and questions to us at kteleish@nyit.edu.
Creating an Empowered Life with Beatrice Weber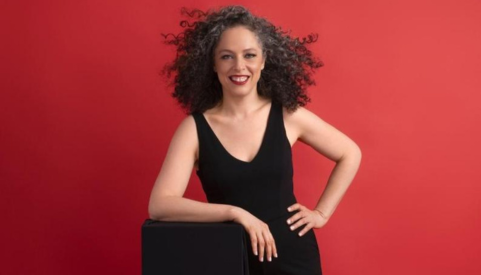 In this episode, our host John Rebecchi (M.B.A. '83), Ph.D. sat down with Beatrice Weber, M.B.A., Author, TEDx Speaker, Coach, Former Hasidic Rebitzen, Mom of 10 and Executive Director of YAFFED, a nonprofit organization committed to improving secular education in Hasidic and Haredi schools.
Weber was raised in an Ultra-Orthodox Jewish community, she describes where members of the community are expected to follow "very specific rules and expectations" from dress code, education to lifestyle. By the age of 18, she was married in an arranged marriage before graduating high school. For two decades, she did what she was "supposed to do: follow the law." The turning point for Weber was when she suffered pregnancy loss and knew she needed emotional healing and access to support services. Weber added, "at that point for my parents, the idea of me going to therapy was horrifying. My ex actually forbade me from going. For the first time, I said I deserve it, I needed help." Through the process of going to therapy, her self-discovery led her to the completion in advance education.
Despite facing resistance and the potential for being ostracized by her own family and community, she made the courageous decision to leave her marriage and relocate to Brooklyn with her youngest children.
Weber now works as an executive for an advocacy group, Yaffed pushing for higher standards in education for religious schools. She said, "On a personal level, with my son, fighting to make change for him, which will hopefully bring change to all children."
For anyone experiencing fear in achieving a life goal, Weber recommends in identifying your long-term goals, remind yourself why you're trying to achieve them, at the same time focusing on taking it one day at a time. She added, "fear should never be ignored. It is an important reminder that we are trying to do something new and different, but it should never be a force that guides us or moves us forward."
Listen to the full episode: Podbean, Apple Podcast, Google Podcast, Spotify.