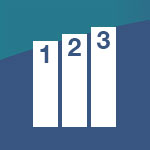 The Achievement Index
Welcome to the School of Management's Achievement Index blog. Email your ideas and questions to us at kteleish@nyit.edu.
Building Leadership Skills for Positive Societal Change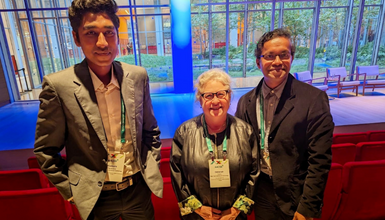 Students from New York Tech's School of Management recently joined Interim Dean, Deborah Y. Cohn, Ph.D., and Associate Professor Prabhakar Gantasala, Ph.D. at the Social Impact Conference: Leaders Accelerating Change hosted by AACSB International (AACSB). At this event, our students had the opportunity to network with influential corporate executives, social entrepreneurs, thought leaders, and change makers while learning core leadership skills to drive positive change.
Key points Kishore Saravana, M.B.A. candidate with Operations & Supply Chain Management concentration learned was "collaborative thinking is essential in teaching arbitration, negotiation, and to connect better." He added, "to conduct a change in leadership, one must gain proactive leadership commitment, while mastering in the ability to learn, unlearn & relearn skills." As a proud student ambassador for New York Institute of Technology, he encourages students to find opportunities to build a network through attending conferences. He added, "I have attended numerous business conferences recently, however AACSB's initiative was impressive. It provided an opportunity to meet a wide range of business school experiences around the globe."