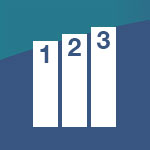 The Achievement Index
Welcome to the School of Management's Achievement Index blog. Email your ideas and questions to us at kteleish@nyit.edu.
Beyond Classroom Learning with Cristina Seaman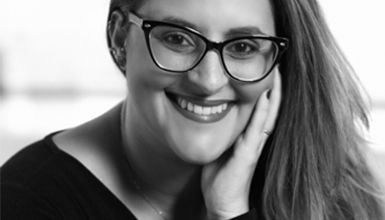 In this episode, our host John Rebecchi Ph.D. (M.B.A. '83) is joined by Cristina Seaman, founder of Sprinkle Me Desserts, a successful home-based bakery and associate adjunct professor of management and marketing studies.
Seaman recently turned the challenges posed by the pandemic into an opportunity to transform her passion into a successful business. She explained that her passion other than teaching had always been cooking and baking. Once the idea of starting Sprinkle Me Desserts came into mind, she knew that she had to make it come into fruition. She described waking up one morning with the decision to start a home-based bakery. Seaman affirmed her decision by getting a tax ID, secured the name, and was up and running within days.
As an adjunct professor and business owner, understanding the ground rules of opening a business came in naturally. From developing a budget and marketing plan to establishing a research and development strategy. She further explained that the beauty of her role as an adjunct professor is the ability to guide students with interest in starting a business.
With a new business, Seaman started out using an online company to assist her on building a website. She described the ease of utilizing an online web-builders and resources such as guides for creating promotions and email marketing.
Test marketing is crucial for a successful business. Seaman explained that her initial clients were friends and family. Her strategy was to add on free samples and extra items to the orders for her clients to taste. She then modifies the recipes based on the feedback she receives.
Seaman pointed out that textbooks can describe what you'll go through. However, the experience will teach us lessons on the time, money, effort and planning that goes into running a business. She believe the willingness to take action and risks is crucial to start a business.
Listen to the full episode: Podbean, Apple Podcast, Google Podcast, Spotify