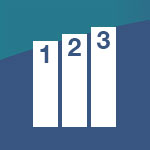 The Achievement Index
Welcome to the School of Management's Achievement Index blog. Email your ideas and questions to us at kteleish@nyit.edu.
School of Management Annual Awards Ceremony 2018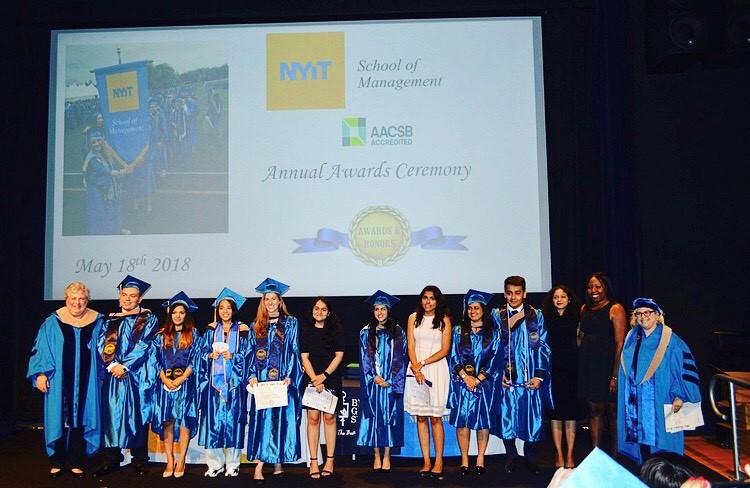 This year, NYIT's School of Management held the Annual Awards Ceremony 2018 on Friday, May 18, 2018. This ceremony awards faculty and students for the accomplishments they have made within our program.
This year, Dr. Irwin Gray, a retired NYIT Professor of Management, gave the keynote speech. In his speech, he gave advice to graduating students. Dr. Gray spoke about the importance of career planning because he explains, "you, yourself, are your best manager." In order to career plan, Dr. Gray believes students must contemplate what they want to do with their life. It also involves determining where you currently are and what you would like to eventually accomplish. Once you have figured this out, Dr. Gray explains that you can begin to maneuver from where you are to where you want to go. One suggestion Dr. Gray had for determining a strategy for achieving what you want is to read about others who have successfully attained similar goals. In this way, you are learning tips and techniques for success. Ultimately, Dr. Gray believes it is essential for students to figure out and plan their career path in order to reach their goals. Additionally, thank you to Dr. Deborah Y. Cohn and Dr. Birasnav Muthuraj for planning this event, and thank you to the SoM Award's Committee.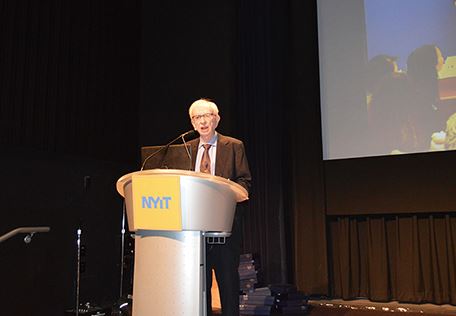 The School of Management is extremely proud of all the accomplishments that our students have made throughout their time at NYIT. We are also proud of our SOM faculty for their continuous support, guidance, and ability to go above and beyond for our students.
By Konstance Teleisha

Photos from School of Management's Annual Awards Ceremony 2018: