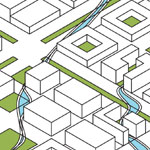 Spotlight on Urban Design
This blog is maintained by the Architecture, Urban, and Regional Design, M.S. program. Contact grad.arch@nyit.edu for more information.
Learn More
Feature | Jul 12, 2021
The new series features discussions between School of Architecture and Design students and distinguished practitioners and researchers in academia who contribute to the fields of urban design, sustainable development, and landscape urbanism.
Read More at NEW YORK TECH NEWS