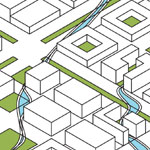 Spotlight on Urban Design
This blog is maintained by the Architecture, Urban, and Regional Design, M.S. program. Contact grad.arch@nyit.edu for more information.
Learn More
Feature | Jan 23, 2019
In December, NYIT School of Architecture and Design showcased undergraduate and graduate students' final projects at a series of review sessions on the Long Island and New York City campuses.
Read More at the Box