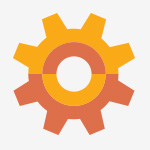 Inside Engineering
This blog features news, events, student work and activities, faculty research, and more from NYIT's College of Engineering and Computing Sciences. Contact Raed Elzenaty at rjelzena@nyit.edu for more information.
SWE Returns from a Successful Conference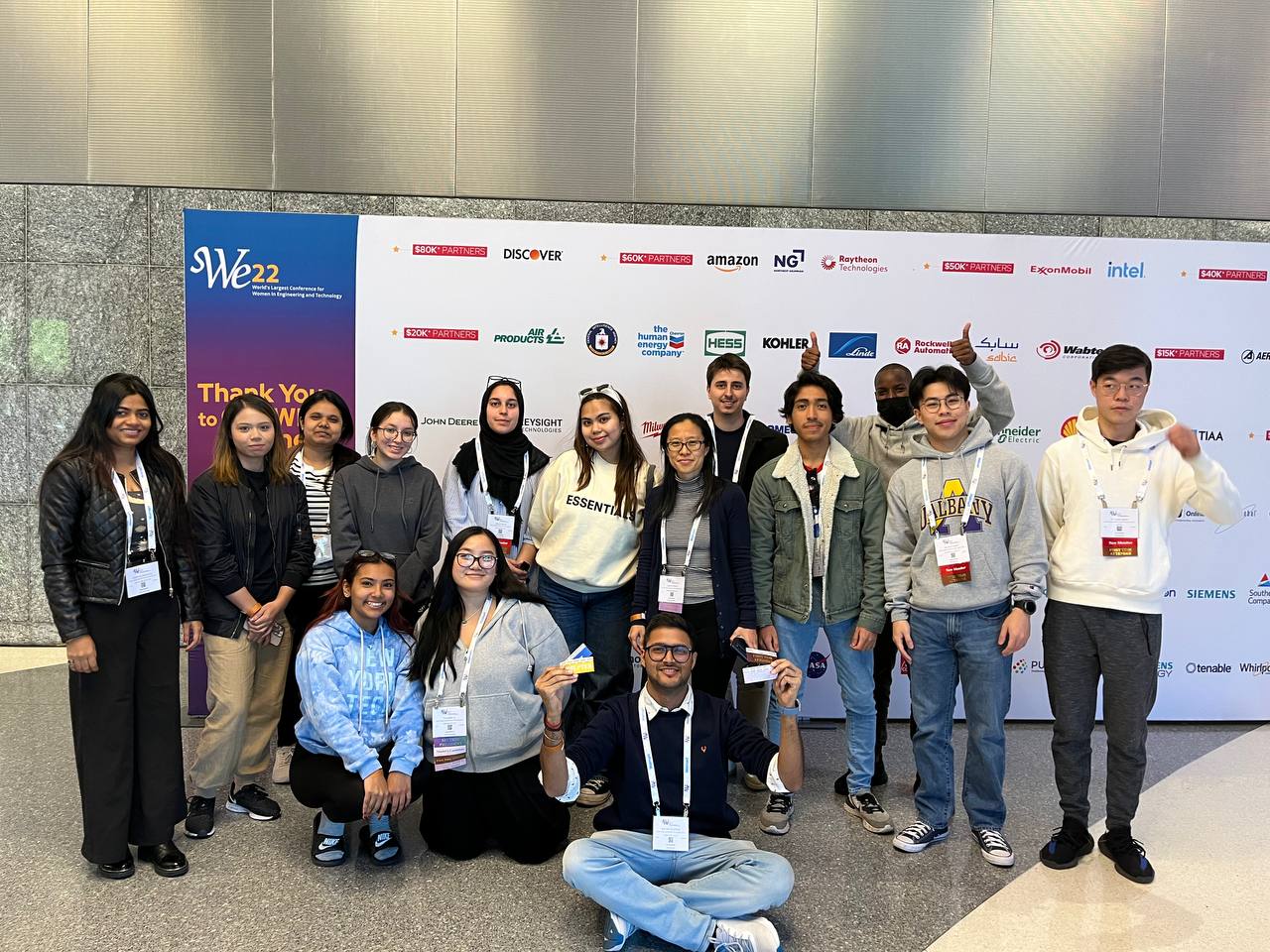 Society of Women Engineers Conference (SWE) is one of the largest conferences for women engineers, and provides students the opportunity to attend one of the largest career fairs to network with some of the world's leading companies in various fields. This year was no different.
The College of Engineering & Computing Sciences invited 17 students to the conference in Houston this year. The experience was memorable in more ways than one; between job and internship interview offers, travel exposure, and the development of new friendships or this tight-knit group made the most of their time at this conference. All were challenged to network with industry professionals and compete with countless other talented students, but those who attended this year were appreciative of the opportunity.
Below are the personal statements from the attendees this year. Perhaps their reflections will impact your decision to apply for the next conference available.
"Fun fact, I was the only student that attended from the Old Westbury campus. Overall the conference was a blast, lots of networking opportunities, insightful talks, support from peers and employees at different companies and the opportunity to have our resumes reviewed and be given advice on how to improve it. Additionally, there were sessions that helped prepare us on how to network, our elevator pitches and general tips on how to succeed at the career fair.

Since I had applied for positions at Amazon and Tesla prior to attending the career fair, I shared that with employees from those companies at their booths. As a result, I was able to get contacts to help me get my application prioritized. Dr. Phyllis Schneck's keynote was very interesting and motivated me to check out Northrop Grumman at the career fair. I stopped by their booth at the career fair and got to speak to a recruiter. After speaking to a recruiter, I got an interview and was able to land a Software Engineering internship offer at Northrop Grumman.

Overall, it was an amazing experience that helped me practice my communication skills, networking skills, learn more about the engineering field by listening to the keynote speakers and gave me the opportunity to make amazing friends. To wrap up, I would recommend any engineering student to attend this conference and even if you don't land an offer at the conference, you will not return empty handed."

—Anila Khan

"The key note speeches by leaders like Dr. Phyllis Schneck and by Mrs. Nancy Post helped me gain some amazing learnings and life hacks. The Career Fair organised during the conference gave us an amazing platform to interact with employers which was an amazing experience. I am thankful to the representatives of these companies for sharing an insight into the hiring process and for sharing best roles in their companies. I am extremely grateful to the organisers of SWE'22 for delivering the enriching experience. The experience was enriching because the two days in the conference evolved my resume, my elevator pitch, my job search strategies and I witnessed a growth in numerous other career related aspects."

-Rachit Kapoor

"The overall experience was great and very interesting to me since it is my first time out of the east coast. Surprisingly, I was able to get an internship offer out of this trip, so I am really grateful for the school, SWE club, and Sarah for making this conference possible. Especially grateful for being selected to go because I am just a sophomore. Aside from that, the time spent with other attendees was great. Bonded with friends I already knew from school, and made new friends on the trip. It is really pleasing to make friends since our campus is majorly commuters, people just come and go for classes. During this trip, there were moments that I felt down but they were there to support me and made me feel better. Thanks to this lovely experience, I learned more about these friends and was more encouraged to talk with them. Once again, the experience was great and I really appreciate how I was able to go, with the support of the school, the SWE club, and Sarah. The experience brought me a professional opportunity for this upcoming summer and great bonding time with some lovely people. (PS: If you are reading this and you are hesitant about joining a conference anytime in the future, never let your age or shyness hold you back, a conference can definitely enrich your experience.)"

—Yu Feng

"My experience at the SWE Conference went very well. Although I did not get any offers during the trip, I am grateful to have networked with many companies and gain more knowledge in navigating within the working industry and how to stand out from other applicants in the future. There were so many events being held that I couldn't chose which ones to go to. All their events were very inclusive and made fit for everyone's interests. Not only did I make new friends from this trip but also gained amazing support from them throughout the conference. Thank you for giving me the opportunity to be one of the select few to go on this trip."

—Sandra Flores

"Attending the SWE conference has been a very impactful experience . I had the opportunity to meet and speak to industry leaders as well as have my resume reviewed by professionals. Their inputs were of utmost importance to me and has put a clear path moving forward. There's something chilling about being in a sea of students, waiting for the doors of the pavilion to open so they can all rush in and speak to companies. Having friends next to me in this tense moment made it more comfortable to tackle this stage of life and has given me the confidence to do it on my own with my experience gained. "

—Brenno Santos

"My experience at the SWE Conference was pretty interesting. I was celebrating my birthday at the same time so I was pretty excited to be in Houston. The conference was something I'd never done before and it exceeded my expectations of how big and successful the event would be. The convention was filled with lots of activities and areas for jobs, career help, mental aid, etc. I was even able to acquire an internship and a full-time job just by uploading my resume to the SWE portal and having an interview right away. I honestly am glad that I attended and maybe I hope to attend more events like these in the future."

—Valerie Li

"Going to the SWE Conference was definitely a one of a kind experience for me. I have never attended any type of professional/business convention before so I was very excited and nervous when I heard I was selected to go. My main goal for attending was to extend my network as far as I could. The conference had many experienced engineers who I was able to connect with and learn from. They gave me insight on technologies used in the industry, information about diversity, any challenges they had working, etc. All in all, the SWE Conference was definitely something I would like to attend again."
—Danny Chen
"I had a really good experience at the SWE 2022 conference! I really enjoyed how I was able to network and make friends from all over the country. I also really liked being able to attend a career fair and get an interview. I felt as if I got the experience I was expecting, however the people I went with also enhanced my experience by being a good supportive team."

—Miguel Delgado

"... I met with approx. 20 employers and connected with them and many were interested in my profile and asked me to apply for senior positions in their firms which I already did. It gave me a kick start to start looking for full time opportunities as I will be graduating soon. Also ,I got to know so many students from our university and our two days stay in the hotel was amazing. We had some really good times together. Hope in the future I could be a part of more career opportunities. "

—Chaitali Bhakta