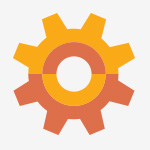 Inside Engineering
This blog features news, events, student work and activities, faculty research, and more from NYIT's College of Engineering and Computing Sciences. Contact Sarah Hessasta at shessast@nyit.edu for more information.
SHPE Returns from National Conference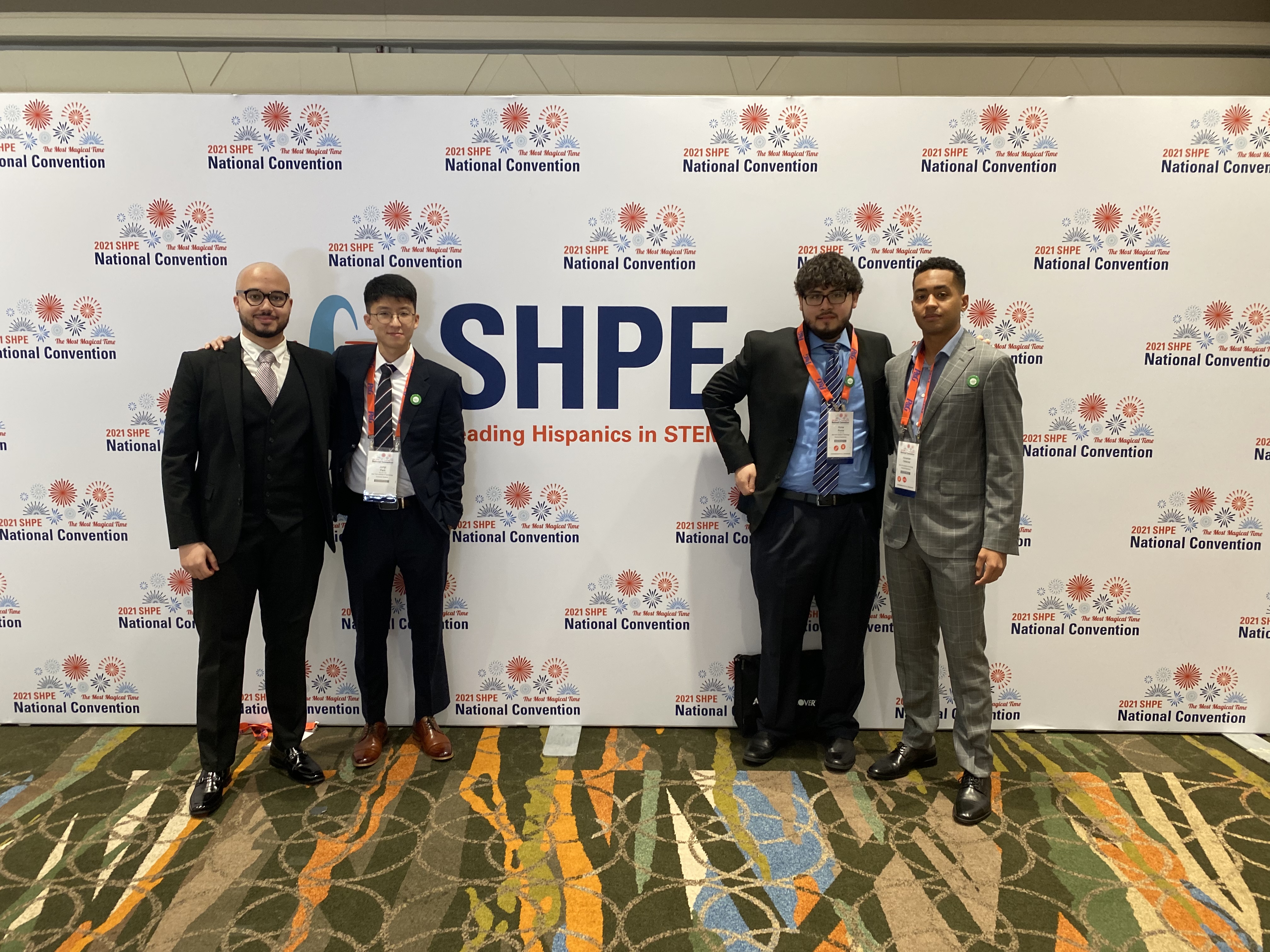 This year, the Society of Hispanic Professional Engineers (SHPE) attended the 2021 SHPE National Conference; a national convention held by the national SHPE organization. The conference hosts networking sessions, and workshops about industry and college/workplace experiences. There is also a career fair for participants to interview with recruiters from companies. This provides opportunities to land an internship or a full-time job on the spot. This was the second year NYIT's SHPE chapter attended the conference, but the first for the club's current e-board. The conference was a major success for the students who attended. Read on to learn more about their experience, and why you should consider partaking in the opportunity, too!
"The convention was a great experience. I've attended their sessions on networking and it helped me understand more about it and its benefits. At the Career Fair, you can meet recruiters from big companies such as Samsung, Tesla, Johnson & Johnson, Delta, and even the CIA. There is a large variety of industries from the STEM field that attendees can choose from to work for. It is very impressive that the fair doesn't just help people with specific majors, it is helpful to all that attend. The Convention is very helpful to Freshmen and Sophomores since it lets them experience the industry, earlier in their college years. For Juniors, Seniors and Graduates, it let's them learn about the transition from university to the industry and potentially help them land a position, on the spot. There's a reason why people from all over the country attend the convention, it's highly recommended for anyone preparing for their future."


Ronie Rocca, President of SHPE

Graduation Year: 2023

"Attending the 2021 SHPE conference was such a valuable experience to me to learn more about the skill-set, such as soft-skill and technical skills, that the recruiter is looking for. When l have just applied through an online platform, l have not even had chances to talk to a recruiter because my resume has been filtered by the company's resume filter application. Also, There were many network workshops that talked about the importance of networking at work and school, which taught me both benefits and methodology of networking. In addition, it was great to get connected with other SHPE chapter students who broaden my horizon regarding advice and insight on job-searching. I would highly recommend attending the next SHPE with my colleagues who are freshman and sophomore, so they can prepare for their internship easier than other students."


Jungi Park, Senator of IEEE

Graduation Year: 2022

"Attending the 2021 SHPE National Convention was an unforgettable experience. It served as a great opportunity to develop professionally and create everlasting memories with members of our respective chapter as well as SHPE members across the nation. At the convention, I spent the majority of my time attending workshops that focused on personal and professional development. Additionally, I had the opportunity to network with employees from Honeywell and Raytheon technologies to gain insight on what role an individual with my educational background could serve in at their respective companies. I believe that attending the convention would be beneficial to individuals at all stages in their academic career. Each aspect of the convention is conducted to either provide opportunity to SHPE members, educate them on how they can transfer their skills to the workforce, or provide them with knowledge and resources on how to be successful in the workforce. I am looking forward to attending the convention next year and I hope that you guys can join me!"

Alexander De La Rosa, Treasurer of SHPE

Graduation Year: 2023

"SHPE was one of my greatest opportunities to try getting a full time job. As an international student, finding a job in the US isn't as easy. I need to search everywhere and make use of every opportunity I face. At SHPE, I had so much fun spending time with new people. I visited workshops that were less crowded as I believe I need to save my time first trying to get to know these small companies. I was so happy how some of these companies were impressed with my resumes! When I stopped by the General Motors booth, I was surprised how the recruiter (had seen) my resume before. The way the convention was prepared is magnificent. It was so neat and a lot of people worked behind the scenes. Traveling to Florida and attending SHPE is an experience I'll never forget."

Yousef Ahmed, President of IEEE

Graduation Year: 2022
The next SHPE National Conference will be held in Charlotte, North Carolina on November 2-6, 2022. Registration is anticipated to begin in the spring. Please email shpenyc@nyit.edu with any questions!