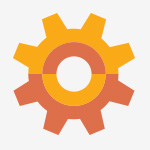 Inside Engineering
This blog features news, events, student work and activities, faculty research, and more from NYIT's College of Engineering and Computing Sciences. Contact Sarah Hessasta at shessast@nyit.edu for more information.
NYIT Takes on the NSBE48 Conference in California
On March 23-27, 2022, NSBE Old Westury and Manhattan chapters and IEEE Manhattan, attended the #NSBE48 Convention in Anaheim, California. It was a tremendous networking opportunity for all who attended.
There were a number of highlights from the trip in addition to the numerous interview and internship offers.
Ethan Feurtado and Marx placed second in the design presentation for the Boeing Flight competition
Sarah Johnson received a scholarship from NSBE section 1
Nevaeh West-Woods was awarded Member of the Month for November
NSBE Old Westbury was awarded chapter of the Month for November
The students who attended #NSBE48 recount their experience at this year's conference, and encourage others to consider prioritizing the conference next year!
Nevaeh West-Woods, President of NSBE LI
Advertising, Public Relations, and Technology; Spring 2023
"The National Society of Black Engineers' Annual Convention was a wonderful experience. It allowed me to network with other people, attend a career fair that had many large name companies, and the fact that I was around thousands of people that look like me is so comforting. I won an award for Region 1 Member of the Month for the month of November, and because of both my hard work and the hard work of my peers on the e-board, we were also able to win Chapter of the Month for the month of November. Attending this convention and being a part of NSBE really opens a lot of doors for engineers and is overall just a great community to be a part of."
Sarah Johnson, NSBE NYC President
Electrical and Computer Engineering, Spring 2022
"This was my first in-person NSBE conference and it was a fantastic experience from the virtual conference in 2021. In Anaheim, CA thousands of black/minority engineer students gather to connect, network, and potentially find internships and jobs post-graduation. During the conference we attended our Region 1 regional meetings, these sessions were a chance to hear from our REB (Regional Executive Board) and participate in activities with other universities in R1. During one of our session I was awarded the During the conference career fair, I and my fellow students spoke with various companies about summer internships and full-time employment. I also was able to attend workshops presented by Blue Origin, Google, and Honeywell. The NSBE conference is a great opportunity for students to network and connect with like-minded peers."
Yousef Abo-Deif Ahmed, IEEE NYC President
Electrical/Computer Engineering, 2022
"The experience at NSBE's conference was different for me this time! I've attended conferences from different clubs before. However, NSBE was different and what makes it different is that I've made a lot of great connections, got interviews from different companies for positions that interest me the most like Software Development and IT! I can consider having an interview with Nordstrom, Qualcomm, Lutron, and Cummins as accomplishments I achieved from this trip. Conferences like these are pretty useful for students to attend as they will offer them the chance to do new things, connect with new people, and have new opportunities. As I am the president of IEEE in the Manhattan campus, I found that sponsoring such a trip would be an excellent chance for participants to meet new people and discover opportunities. I can say that one of the personal challenges I was facing over there as an international student was finding a company that sponsors and offers employment opportunities to non-US citizens. Connections and attending these conferences might give you the chance to meet and connect with people who might be interested in you and help you with these challenges! I'm glad that this trip also gave me the chance to see new places and visit new states. I haven't traveled to California before and through the trip I went and visited a couple of cool places over there like Disneyland."
Amoako Darkwa, NSBE LI Chapter Member
Mechanical Engineering(Masters), Fall 2022
"Going to the National Society of Black Engineers annual convention was an excellent experience that I wish I could have done more of if not for the recent pandemic. At this convention I was able to see and meet thousands of individuals that looked like me and were hungry for success in their respective fields. During my time in California I attended the regional meetings where there were students from the east coast and we had friendly competitions for example, who was the best dressed as we were all wearing our best suits to later impress recruiters at the career fair. At the career fair, even though I already have an internship for the coming summer, I made many connections that will be valuable in the future when I graduate with my masters. Getting involved with NSBE and going to their annual conference was a great decision and I would highly recommend it to anyone that is interested in networking looking for a place in their field."
Rasheed Martin, NSBE NYC General Chapter Member
Electrical and Computer Engineering, 2023
"The NSBE48 Conference in Anaheim, California was my first ever conference and it was nothing short of amazing. I benefited tremendously from the amount of career and networking opportunities I was able to receive. Firstly, I was able to reach the milestone of 500+ Linkedin connections with the majority of my new connections being brilliant black engineers, both professional and aspiring. Expanding my network has been proven to be beneficial not only presently but in the long term. Second, I was able to secure multiple interviews with companies such as Honeywell, Rockwell Automation, CIA, Nucor and more. I was also able to give out my resume and really be able to put my name out there. I was invited to company dinners and workshops and it was remarkable. Lastly, I received three offers for a paid internship with Honeywell (2) and Rockwell Automation (1). I have been blessed to be considered for these positions and it would not have been made possible without this NSBE conference so I am extremely grateful. I recently accepted the summer internship at Rockwell Automation as a Firmware Engineer in Milwaukee, Wisconsin.

"I believe that every student should attend these conferences because of the abundance of opportunities that NSBE offers. It allows students to be more than just a resume. It allows students to be able to be in the face of recruiters and truly articulate their resume and prove why they are the right person for the job. I recommend every student, especially of color, to attend these conferences because it truly promotes black excellence. Seeing all the black excellence in one place was remarkable."
Christian Hodge, NSBE LI Treasurer
Electrical/ Computer Engineering, 2022
"This is my second time going to a conference with my peers at NSBE LI and I am so glad to have been blessed with the opportunity to do so. From the connections that were made both professionally and personally to the memories from activities I took part in, it was all a beautiful experience that has further forged me into the proud young Engineer I've always wanted to be. I can't wait to see what the future has in store for all of us and can't wait for the next convention."
Marx Irnet Bertrand, NSBE LI Chapter Member
Mechanical Engineering, Minor in Math, 2023
"For five days… I attended the 48th National convention of the National Society of Black Engineers and in all honesty it was one of my best college experiences so far. I had the opportunity to network with several companies that have opportunities in the manufacturing field and other Mechanical engineering positions; as well as like minded students from around the world. I also participated in the Boeing Flight Competition with Ethan Feurtado and we took home the 2nd place for Team Presentation and Design Award. The opportunities are endless, and I would encourage anyone that can to attend. It exposes you to the professional world and gives you that face to face interaction with recruiters that in the long run is more beneficial than just submitting an online application. It helps improve your interpersonal skills, network with like minded people, and get a glimpse of what the professional world will look like after you graduate."
Ethan Feurtado, NSBE NYIT LI Academic Excellence Chairperson
Mechanical Engineering, Spring 2024
"The National Society of Black Engineers' Annual Convention was an experience like no other. I was able to network with many different like-minded individuals in less than a week. From company founders, presidents, directors, and senior engineers, to other engineering students like myself. Highlights for me at the convention were receiving an interview with from Avery Dennison and placing second in the design and presentation category for the Boeing Flight Competition with Marx Bertrand. Preparation for the flight competition was very short, given the short notice of the competition, so we were pretty satisfied with the results. The competition was very impactful as a future engineer. And receiving advice and forming connections with Boeing directors and engineers was a wonderful experience as well. The connections that I formed at this convention were extremely valuable in not only furthering my career, but in forming friendships and connections with NYIT NSBE members in both the LI and NYC campus. Having this be the first NSBE convention that I have attended, I am looking forward to the next NSBE convention."

Sidpasamde Tiendrebeogo, NSBE NYC Chapter Member
Architecture, 2023
"This was my first NSBE conference and it was a great experience overall. It was astonishing seeing how many companies had a direct correlation to architecture, and graphic design. It was eye opening to see this conference is very open to all stem majors. Any student should jump on the opportunity to gain new skills, network, meet new people, and make new friends, along with potentially getting a job or internship."
Jack Tenesaca, NSBE NYC General Chapter Member
Electrical & Computer Engineering, 2023
"The NSBE conference was a very fun experience not only because of the location which was California, but also because we got to make connections with recruiters from important companies around the world. Putting yourself out there is important especially in today's world because connections can help you a long way in your career when looking for internships and eventually full time employment. I was able to interact with big well known companies and managed to expand my networking by connecting with companies like Tesla, Toyota, PVI and more. Putting myself out there and attending this conference allowed me to have interviews with Lutron, Toyota, Cummins and PVI. Fortunately, I was offered a paid co-op position for the fall to work as an electrical engineer at Cummins in Indiana. I'm very grateful for the beautiful opportunities and experiences this conference not only allowed me to have but also for my peers who are also my friends and I'm grateful to NSBE for allowing me to go to the conference with them this year. I highly suggest if you have the opportunity to go to these conferences, to GO! Putting yourself out there can go a long way and you never know who you might meet and the opportunities you might miss."
Venesa Gomes, NSBE NYC General Chapter Member
Electrical & Computer Engineering Technology, 2022
"I am so grateful that I was one of the few students who were selected to go to the NSBE48 Conference in Anaheim, California. This was not only my first time attending a NSBE Conference, it was also the first time I went to an out-of-state conference and my first time visiting California. I loved the experience and made connections with some amazing people. This trip brought me closer to the people from both campuses and all of us had lots of fun. I also liked the elaborate career fair where I got to meet some amazing recruiters from big companies. I do hope that from next year, they will incorporate more available opportunities for international students as well. Otherwise, it was a great experience. I was able to connect with a select few people who do hire international students. So, I would definitely encourage other students to attend the conference, irrespective of being domestic or international, as it is a great networking opportunity and overall a very fun experience and definitely a break from the same mundane life at home!"
Brandon Hernandez, NSBE LI General Chapter Member
Electrical and Computer Engineering, 2023
"The Conference as a whole was a phenomenal experience, I got to better myself in many ways including interviewing skills and mannerisms to make myself appear in a better light. As a whole I also did some networking and got to learn more about what to expect of a Job interview and what questions to ask. On top of getting to do better for myself and learning more aspects about mechanical engineering by doing the Boeing Flight Competition. My own accomplishments came from the interviews with employers Honeywell, Whirlpool, and General Dynamics. Overall I had about 4 interviews, and ended up getting 2 job offers both at different branches of Honeywell. I'm excited to announce I will be joining them for an internship in the summer in Albany! The experiences from the interviews and the Boeing Flight Competition alone had me learn and become a lot more confident in knowing what I have to do to move forward from this point and I wouldn't have had this experience If I sat at home applying to jobs online!
"Overall, These are experiences that NSBE offers that help in ways you can't even imagine. If I had the chance to do it all over again, because these are fun events that allow for not only growing in the business world but also in one's own sense of character. As opposed to being a name on the screen of an employer, you get to talk face to face and show them who you really are, And the contacts you get are infinitely more helpful to finding a job in the future! As someone who only tried to join in my third year, these experiences are extremely important and should be started as early as possible for those motivated to get out there."
David Inga, NSBE LI Senator
Mechanical Engineering, 2022
"The experience I got from this NSBE 48 was valuable in the fact that I got to experience something I haven't yet. I was able to meet recruiters from different companies in person, and got to practice talking with different kinds of people. Since COVID, I have been attending conferences virtually where I was able to talk with recruiters. However, the fact that it was online made it lack physical connections which makes the interactions seem more alive than looking at a screen. Body language and the different environment around me made it seem like I was at some fun event compared to the conventions that are virtual, which made the experience more fun. I got to talk with several recruiters from companies such as Toyota, Motorola, Cummings, and Boston Scientific. I was also a participant in the Boeing Flight Competition. This event allowed students from different schools to use their engineering skills to build gliders made out of Balsa wood and compete against each other to determine who could fly the farthest, where the winners could win prize money. There wasn't a day in the event where I felt like I was bored. I believe students should attend these events to gain the experience of going out for themselves and seeing what companies might be interesting for them to apply. The NSBE 48 wasn't just looking for possible roles in the workforce, but networking events where you can meet with fellow students from around the country and have fun with fellow peers during free time. This convention was a unique experience I don't regret attending and believe that others could find the same enjoyment I had when I was there."
Marc Limonta, NSBE LI General Chapter Member
Computer Science, 2025
"Getting the chance to participate in NSBE 48 was an experience like no other. In the 5 days I spent in Anaheim, I was able to connect with people just like me from the 50 different states of the US and international members of the NSBE fellowship. I met and networked with people from different walks of life all trying to pursue different dreams and goals which proved that possibilities are endless. As a Freshman in college I doubted myself and feared I did not have enough experience to partake in the convection and fully engage in it however, after talking to recruiters and representatives from different companies I realized that even just attending and getting involved in the conversation was extremely beneficial experience alone and will definitely help shape the next four years of my life as well as influence my career. The highlight of my trip was getting to meet NSBE members from different regions of the United States and developing lasting friendships with my fellow NSBE members on both LI and Manhattan campuses. I graciously look forward to participating in the next convention NSBE 49."
If interested in enrolling for a club on campus, please reach out to the club's e-board members!