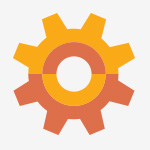 Inside Engineering
This blog features news, events, student work and activities, faculty research, and more from NYIT's College of Engineering and Computing Sciences. Contact Sarah Hessasta at shessast@nyit.edu for more information.
Collaboration with Red Hat that Offers Students Real-World Linux-Based Training
In January 2022, New York Institute of Technology announced its collaboration with Red Hat to create the New York Institute of Technology.
Red Hat Academy, an open-source, web-deployed, and web-managed education program that provides turnkey curriculum materials to academic institutions to start and sustain an open-source and Linux curricular program. This collaboration enables New York based students within the College of Engineering and Computing Sciences to gain practical experience and access to training courses offered through the Red Hat Academy. Students then have the ability to achieve industry recognized certifications and obtain relevant college credits at our university.
Our partnership has allowed us access to a learning platform called Red Hat Academy. This platform provides hands-on learning in one of the most in demand tech skills: Linux Administration. Linux is an operating system that is the backbone of most of the world's IT infrastructure. Learning it is an essential skill in fields such as web development, networking, cyber security, and cloud computing (among others). Red Hat has provided access to free learning materials and hands-on labs for the Red Hat Certified System Administrator course as well as reduced cost in certification exams. These courses can cost over $8000 outside of New York Tech. Additionally students who achieve certification are able to apply for up to 6 transfer credits towards their CSCI or IT undergraduate degree.
Students within the College of Engineering & Computing Sciences (CoECS) have jumped at the opportunity to engage with these materials. Adjunct Professor George Salayka, Jr. has been guiding our first cohort of students as they have begun their journey into the world of Linux. We have had over 70 students sign up as a part of this first cohort. Although attending meetings is not required, we regularly have 15 students at each session and they are on track to become certified by the end of the year. We also have quite a few students who are moving through the materials at their own pace towards certification.
IT Certifications are a great addition to our students' degrees and portfolios. More and more the tech industry has begun to look at these as a requirement for validation of a variety of skills. At New York Tech we are dedicated to preparing our students to be at the forefront of this industry shift so they will become the next generation of IT and Software Engineering leaders.
We are pleased to announce that this collaboration is now extended to provide the same opportunities to our students in the New York Tech's Vancouver, BC campus. CoECS offers two of its graduate programs, MS Cybersecurity, and MS Energy Management to over 560 students.
New York Tech and its eligible students including New York and Vancouver campuses, can benefit from this collaboration in several ways, including:
Free student access to the course portal and materials;
Discounts on the certification exam fee;
Video instruction and teaching materials for instructors, including lab images and teaching guides; and
An "ambassador program" for students completing certification to promote the program and encourage others to join. Student ambassadors receive access to instructor materials and potential access to job opportunities with Red Hat and its partners.
If you are interested in applying to this program in the future, please contact Prof. George Salayka Jr via email at gsalay01@NYIT.edu