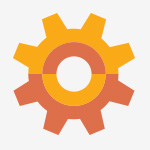 Inside Engineering
This blog features news, events, student work and activities, faculty research, and more from NYIT's College of Engineering and Computing Sciences. Contact Sarah Hessasta at shessast@nyit.edu for more information.
An Inside Look at the 2021 SWE Conference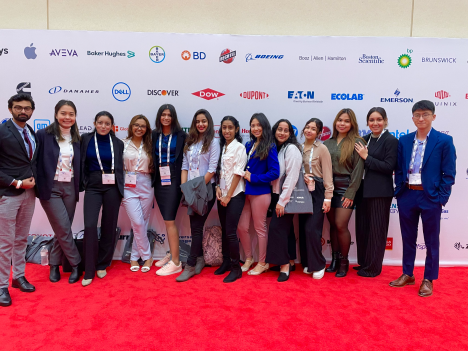 Thirteen New York Tech students traveled to Indiana to attend the SWE Conference in-person, and four attended the SWE Conference Virtually from October 22-24, 2021.
Society of Women Engineers Conference (SWE) is one of the largest conferences for women engineers, but is open to any students interested in attending. The SWE conference provides students the opportunity to attend one of the largest career fairs to network with some of the world's leading companies in various fields. Students are also able to participate in leadership and educational workshops led by innovators in the field of engineering, and interview for prospective jobs on the spot.
"I would highly recommend attending the next SWE Conference to my fellow NYIT peers because it was a great experience for me to learn soft skills that I needed to improve on," said Jungi Park, a senior studying Computer Science.
During the conference, students gained valuable knowledge from the various workshops they attended such as, Career Fair Tips & Tricks, Rapid Resume Review, Inspirational Insights: We Don't Want to Live in a WALL-E World, and Core Principles to Navigate your STEM Career. The keynote speakers emphasized the importance of how to speak about your professional and personal experiences, and how to welcome constructive criticism and feedback.
"Before attending the SWE conference, I had no idea on how to format my elevator pitch to include all my prior experience, but also what I am interested in within a one-minute time frame. However, after attending the Career Fair Tips & Tricks, it provided me with key information about formatting my elevator pitch to include all this information smoothly and quickly," said Sanzida Sultana, a junior studying Computer Science and President of the SWE Chapter at NYIT.
Not only did students accomplish their professional goals during the conference, students received on-the-spot interviews from HoneyWell, and other companies. Soon after the conference, many of the attendees had already scheduled interviews for companies they had spoken to during the conference.
Caroline Fernandez, a senior studying Bioengineering, even received a full-time offer from leading healthcare management, Epic.
"It's a stepping stone to becoming a better version of yourself. It was inspiring to hear from other women, and find additional programs and positions of interest that I wasn't aware of," said Tanvy, a senior studying Computer Science.
The Society of Women Engineers at NYIT attends the conference every year. They highly recommend anyone interested to apply. Applications open up during the end of the spring semester and the beginning of the Fall semester.
For more updates, follow us on Instagram: @swenyitma
Author: Sanzida Sultana, Junior studying Computer Science with a minor in Entrepreneurship and Technology. Sanzida is the current President of Society of Women Engineers and is also on the executive board for Alpha Sigma Tau.