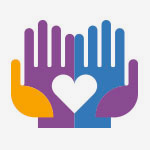 Health e-News
This blog features news, events, student work and activities, faculty research, and more from NYIT's School of Health Professions. Contact mhaar@nyit.edu for more information.
Learn More
See all posts on Health e-News
Results for "Physician Assistant Studies, M.S." on Health e-News
Profile | Dec 01, 2022
Inspired by his grandfather, John Karaptis (B.S. '03) pursued a career in medicine. Since graduating with a degree in physician assistant studies, he is now the director of surgical services and digestive disease at NewYork-Presbyterian Queens.
Read More at NEW YORK TECH NEWS