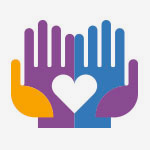 Health e-News
This blog features news, events, student work and activities, faculty research, and more from NYIT's School of Health Professions. Contact mhaar@nyit.edu for more information.
Learn More
See all posts on Health e-News
Results for "Physical Therapy" on Health e-News
Feature | Jun 30, 2020
The Young Women's Patient Education Virtual Forum, an interdisciplinary symposium on May 28, attracted more than 70 people with Parkinson's disease, caregivers, and medical professionals to focus attention and spur research on the oft-overlooked segment of females diagnosed with Parkinson's disease in their 30s and 40s.
Read More at the Box