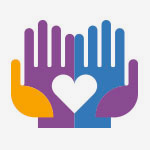 Health e-News
This blog features news, events, student work and activities, faculty research, and more from NYIT's School of Health Professions. Contact mhaar@nyit.edu for more information.
Learn More
See all posts on Health e-News
Results for "Nursing, B.S." on Health e-News
Profile | Apr 18, 2022
Commencement singer Tricia Creft is preparing to graduate in May 2022. As she looks ahead toward a career in nursing, she looks back fondly on her time at New York Tech, encouraging the next wave of students to press ahead, even when things get tough.
Read More at the Box