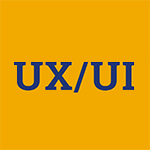 UX/UI Design & Development, M.A. Blog
Find out about our student and faculty highlights, and get the latest updates about the most current news and events in the UX/UI Design & Development Department at New York Tech.
Tottenville High School Visit of NYIT Digital Art & Design // Manhattan Campus
On October 24th, 2019, the HS students came to tour the HIVE from 10 am – 2pm yesterday. I also thank you for your flexibility in accommodating the 40 students who showed up, when only 25 were confirmed. The day of activities in the HIVE, the TV Production Studio, the Fab Lab and the Engineering lab, concluded with an admissions presentation. Each senior was provided application information and an application fee waiver code (Thank you Luis, Marcelle and Karen). I have all HS attendee information including email addresses, and will follow up with a thank you to each and an offer for more information about our programs.
Special thanks to our student volunteers Ryan Arroyo, Omer Schechter, Brilendra Panta and Jay Patel who participated and spoke with the attending high school students about their majors and college life.
Ms. Amy Bravo
Senior Director
International and Experiential Education