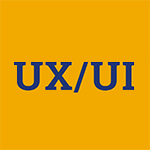 UX/UI Design & Development, M.A. Blog
Find out about our student and faculty highlights, and get the latest updates about the most current news and events in the UX/UI Design & Development Department at New York Tech.
Lavin Amarnani
1Reality | Mixed Reality Emergency Care
1Reality is a Mixed Reality solution aimed at Emergency Healthcare. The Mixed Reality experience is crucial in environments requiring quick hands-free interaction. Emergency Medical Technicians can view vital information before reaching the victim, and during treatment while relaying the live feed to a doctor off-site. This system comprises an accessory such as an AR Glass, a Wearable, or an implant. The accessory is embedded with a secure chip containing a user's documents and identification information. The future goal is to merge the concept of augmented reality into a world where it aids users while blending into the background, making the realities one.