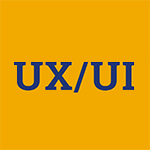 UX/UI Design & Development, M.A. Blog
Find out about our student and faculty highlights, and get the latest updates about the most current news and events in the UX/UI Design & Development Department at New York Tech.
Shuyi Shao
Style Ally
Design an AR mobile application that provides the users a platform to gain real-time quick recommendations from fashion students on the outfit of the day. The users can either receive advice for their own garments or while in-store shopping. After the advising session, the users can also save the best-matching outfits for their future uses. Another main feature is reading out-loud garments' descriptions by scanning QR codes on the clothing tags. It can help the users who are blind and visually impaired easily access the features of the garments.